Top 3 Art Video Ideas for Your YouTube Channel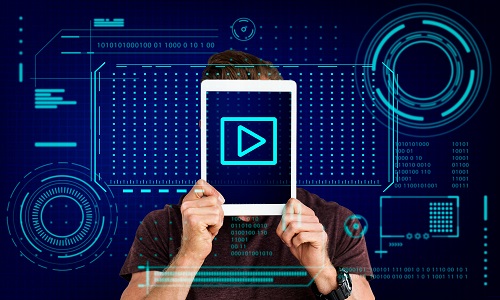 People like everything unusual, fresh, and original. Maybe, that's the reason why YouTube art video channels are getting more popular and successful by the day. And yours can be one of them. Of course, we cannot guarantee that your newly created artistic channel will become a success right from the get-go. But if you employ your imagination and utilize your creative potential to the fullest, chances are you'll hook your intended audience's attention quite soon and win over more loyal fans over a considerably shorter period of time.
If you're out of ideas for your art video, don't worry. It's a normal thing for a creative to experience a temporary stagnation when it comes to generating fresh engaging content. Below are some great ideas for your next YouTube video!
Educational Videos
As simple as it may sound, your educational videos might be extremely interesting and engaging, especially to beginner artists. The process of creating your new projects can be compared with a riveting story, which interests the readers as it unfolds. So, if you want to showcase your talent and at the same time share some cool tricks with your audience, educational videos can be your best bet. With dedicated tools that enable you to online, rotate, trim, resize, and combine videos online, you can quickly craft an effective tutorial or training video that will help you score lots of likes and loyal subscribers. 
You can start small and offer some mundane tips on choosing the best art supplies and materials. Then, you may proceed to sketch your future masterpiece or show your followers how to prepare a canvas. Alternatively, you can familiarize your viewers with some life hacks or motivational strategies that help you get started with your creative projects.
Initiate your audience into your daily work sessions. Create a time-lapse of the entire creative process and focus your viewers' attention on some fine details. Don't forget to share useful tips and professional life hacks as you go along. Providing close-ups of your brush or palette-knife strokes, zooming in on your textures and colors, and focusing on framing can also add more intimacy and sophistication to your videos. So, these ideas are also worth a shot.
Make Art Video More Personal
Your current subscribers might sincerely admire your style, techniques, and your works. But make no mistake, they also want to see a human face behind all these beautiful artworks. So, if you let your audience in on your little art video secrets and add more personality to your videos, the odds are high that more people will want to connect with you and thus subscribe to your channel.
Talking-to-the-camera videos may come in particularly handy if you want to establish your personality or authority as an artist. They are more heartwarming and thus conducive to establishing more trusting relationships with your viewers. You can share some interesting biographical facts or experiences that helped form your own artistic style, preferences, and personality. Tell your audience more about your favorite artworks, artists, and difficulties you encounter on your professional path. Not only will this help spark surprisingly frank conversations with your followers but also generate more comments and tags.
Oddly Satisfying Videos
It's a rare YouTuber who hasn't heard of oddly satisfying videos and the mesmerizing effects they have on viewers. So, if you haven't tapped into the power of such videos, it's about time you did that.
There's an inexplicable charm to those viral oddly satisfying videos that captivate viewers from the very first seconds and hold their attention until their end. Still, from the psychological viewpoint, there's nothing mysterious at all. Such videos help you relax and unwind due to their meditative nature. They portray some pleasing repetitive actions and instill a sense of calm in viewers.
Some people find it relaxing to contemplate artists mixing colors on their palette, while others can't take their eyes off those hands coloring sketches. You can also pamper your audience with similar videos! Show them how you restore paintings or damaged antique frames. Something as simple as sprinkling ink onto canvas or creating abstract art video with swipe and Shmear technique can get your millions of coveted views on YouTube. So, unleash your creative potential and watch your following grow!