2024 logo design trends predictions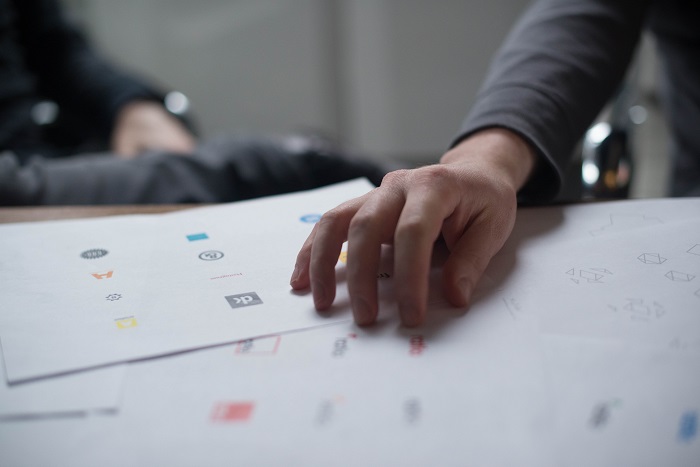 As the New Year approaches, designers begin to focus on creating unique and innovative logos. Preferences for designing logos always change, and there is no formula to decide which logo style will be adopted and which will be overlooked.
Every year, technology dictates the different trends in logo design. In 2020, creative designers focused on motion graphics and animation for creating the logo design. But the focus shifted towards digital and mobile technology for generating a unique logo design in 2021. And in 2022 and 2023, designers put more emphasis on virtual and augmented reality. In the future, it won't be enough only to rely on trends to determine how logos are conceptualized but also to understand how or where these trends will be used for generating important brand activity. Creating a unique and custom design that is eligible for trademark is crucial for any business.
Are you ready to hear our prediction for Logo Design Trends? We compiled a list that can hopefully help creative designers make outstanding logo design in the upcoming year.
1# Simple Shapes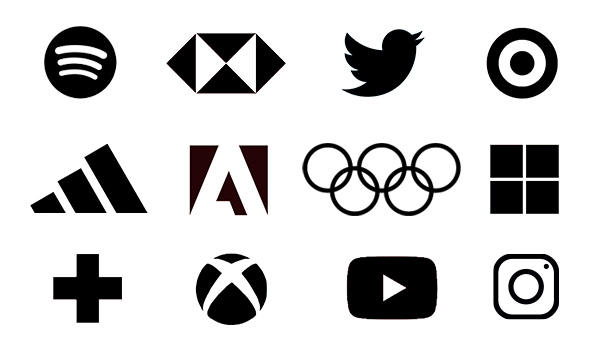 Simple shapes are going to be one of the hottest and top logo design trends in 2024. It's something that is never out of style because customers prefer logos that they can easily recognize and remember, and promoting a brand is all about recall. By following this trend, brands will be able to obtain attractive and simple logo designs that will catch their customers' attention more easily and pay attention to their brand image. Moreover, we predict that designers will focus on providing clean and beautiful images by eliminating all of the unimportant elements that are not necessary for the brand image. We can also expect that simple shapes will incorporate bright colors to logos to help promote the brands and increase customer interaction.
Simple shapes are also expected to provide primary and unique forms to the brand logo and will help in developing a brand image more easily for different websites or brands. It is the main reason that 2024 will witness many unique and straightforward logos competing in attracting customers' attention.
2# Letter Merging
Merging letters helps the brand create a more unique and stand out logo. It's one of the best predicted trends for 2024 because it allows for creative freedom for brands to attract their audience in a way that lets them stay on-brand.
Font style and choice play a significant role in providing the brand's aesthetic. In addition, merging letters delivers a strong message about brand image and creates a strong recall in their target market who has a higher chance to stay engaged on a long-term basis. It will be necessary to select appropriate style and letters for merging because the whole work in letter merging logo design depends on these letters.
For any brand and image, it is necessary to use letter merging in a strategic way because it helps brands show what they are all about and what they can offer in one line. Letter merging utilizes the balance between colors and font choice to generate an effective logo design for a brand. It takes a lot of creativity to find the right mix of simplicity and innovation to craft a logo that incorporates letter merging, and this makes this technique one of the best logo design trends for 2024 and 2025.
3# Minimalism
To show the maximum impact of a font's minimalistic logo trend, colors, space, and fonts need to be considered and utilized wisely. Creative designers need to be able to tell more by showing less in their logo design for the brand. With this strategy, designers usually simplify the image by minimizing the features that are not impactful to the audience and may just distract away from the brand or website image. So, a minimalistic trend is a challenging one to develop but is one of the most effective techniques that help designers maximize their originality and vision.
By using compact features such as text size, loading time is shortened for websites. For example, Yahoo search provides an optimum interaction time between their audience and their website by avoiding extra features that could cause the page to load longer. Minimalism not only allows users to access their required information within a shorter period of time, but it also makes user experience simpler. Today, minimalistic designs are extensively used by companies like Instagram, Google, and Nokia. Due to a greater impact not only with the overall aesthetic but also functionality, the minimalist design is predicted to be one of the best logo design trends.
The minimalism trend is expected to take the world by storm. It is already popular in certain geographic regions around the world including Sweden, Norway, and Denmark, we can even see this trend being utilised in logo design in London. Expect to see it in a city near you soon.
4# Typography Only
In 2024, typography could potentially be more popular than it already is. Due to the usage of high-quality fonts in logos of different websites and brands, paired with the audience's positive reception of this design trend, more brands are ultimately deciding on logos that are purely typography only. The use of typography usually aims to blur the boundaries of how a logo should look. Plus, this design trend helps brands or websites to immediately wow customers, draw them in, and get them interested to know more about the brand.
The main advantage of utilizing typography is that it creates a cohesive image of the logo of the brand using letters. In addition to these, there are many online resources for brands to refer to and use. Over the years, typography has become essential for every brand and website and is expected to reach a wider audience in 2024.
5# Brush Stroke
Brush stroke is also predicted to be one of the most well recognized styles for making casual but artistic designs. Brush stroke normally uses digital paint brushes that are versatile, aesthetically clean, and that can be used to create a more original logo design. In recent years, many creative designers have focused on developing logos for different brands and companies by using brush strokes. And because of this, this style is predicted to be included in one of the top logo design trends for 2024.
Another one of the reasons why brush strokes will be one of the best upcoming design trends is that they appeal to audiences on a personal level because of the handwritten aesthetic that it brings. This design particularly draws in ladies' brands due to the use of vivid images and texts that are flowy and lends a more laid back vibe to logos. It is safe to say that some designers consider brush strokes to be one of the best logo trends to flourish more in 2024.