6 simple life hacks to solve everyday problem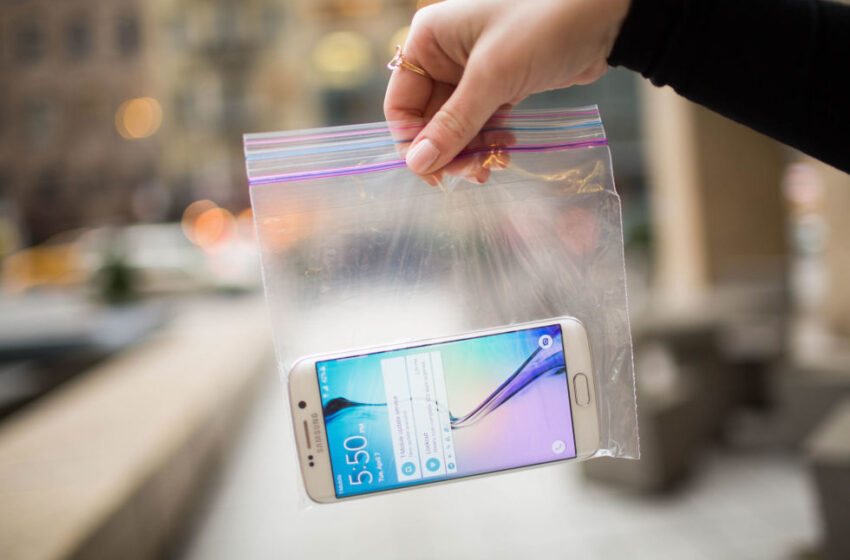 Life is full of problems, and daily issues make life challenging. So, in this condition, a simple hack can save you time and energy that otherwise you would spend on solving that issue. But if you don't pay attention to these hacks, then tiny tasks will seem more complicated. Life hacks solve problem. And that's why few people have developed different life hacks solve everyday problems without sweating it all out. Not everyone is a fan of long processes. Some prefer methods that will allow them to do things quicker and easier to save time and avoid stress. So, let's look at cool ideas that can help us save time and energy. 
6 Life hacks to solve everyday problems:
"There are two ways to stay happy, change the situation or change your mindset."
It's a truth that life is less complicated for some people than for others. It happens because smart people are well-aware of life hacks to solve everyday problems. However, in everyday life, you can face any problem like if there is no or less space for the office. So, with the help of hacks, you can find solutions to these problems. Here we have compiled a list of simple hacks that can help to make everyday life less stressful.
Tight shoes:
Are your shoes biting? If yes, there isn't any problem because we have a hack to solve this problem. You need to put on the socks and shoes and take the blow-dry. Now, start warming up your shoes from the side. In this way, the shoe will stretch very quickly, and you will not feel tight anymore.
Avoid shoe blisters:
Shoe blisters are one of the biggest problems that women face. It's common whether you wear heels or pumps. But you can avoid this by cutting a patch of panty liner pad. In the second step, you will have to attach that patch inside the shoes. In this way, get rid of the shoe blisters quickly. 
Cleaner shoes:
Are your shoes dirty? If yes, then there isn't any problem because now you have life hacks solve problem. However, take the toothpaste and rub it over the shoe with a toothbrush. Now enjoy clean shoes and that too with the hard work of a few minutes.
Get pringles out of the box: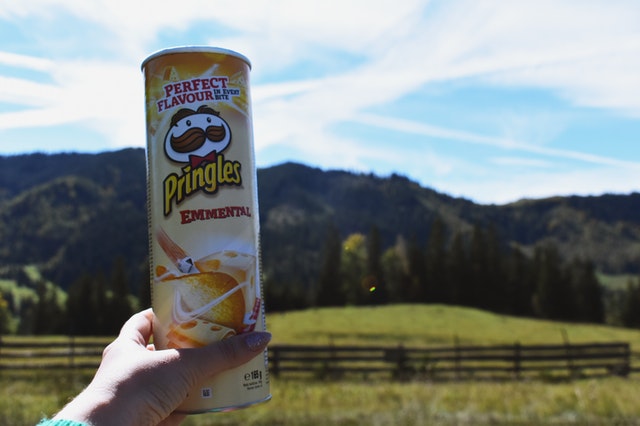 It is another most common problem that we face. As a result, we get half or broken pringles out of the box. But with this hack, you can enjoy pringles without breaking them. You only need to take a piece of paper and put it inside the container. Now bring the pringles on top and enjoy the feast. However, your arm will not get stuck in the box with this trick.
Get rid of fruit flies:
Fruit flies are irritating and bring so much creepiness. But you can get rid of these flies by adopting this helpful yet straightforward hack. So, take a jar, fill it with Apple cider vinegar, and cover it with a plastic sheet. But don't forget to make some holes to make way for fruit flies. Now flies can go inside the jar but can't get out because they are attracted to vinegar.
Remove stain from clothes:
Stains on clothes are annoying and ruin the cloth. But now you have the easiest way to get rid of the colors. You only need to take hairspray and sprinkle it on the stained part. Now run that part, and your shirt will start looking brand new.
Extra 7 Life hacks to solve everyday problems:
Waterproof shoe
Have you ever wanted a waterproof shoe but do not want to spend much money? Then all you have to do is rub some beeswax on the shoes. Afterward, you can use your hairdryer to melt the wax so the shoes can absorb it. Then you can wait for them to dry out so you can start using your water-resistant shoe. The most interesting thing is that it would not show that you have beeswax on your shoes.
Prevent ice cream from melting through cones
Do you like making ice cream at home, but you are tired of them melting through the cones? You can avoid this by placing a marshmallow in the cones before scooping the ice cream in. It will help you soak up the ice cream, and you will eventually get an additional sweetness at the bottom of your ice cream cone.
Avoiding night cough
Have you been on the beach for too long, and every part of your body is being covered in sand? You don't have to worry about how you will remove the sand. Just apply a small amount of baby powder over your arms and legs to get rid of the sand.
Eliminating paint fume
Some people love new paintings in their room, but when it comes to doing the painting, they are often put off with the smell—asides from that, some are allergic to the sharp smell from paints. But in order to reduce the smell, you can add a tablespoon of vanilla to the paint; depending on the gallon, you can add I tablespoon for a gallon.
It is not going to alter the color but will mask the smell of the fume and replace it with vanilla.
Removing and drying paint polish
Do your fingers end up becoming messy after painting them? If yes, you can trust this simple process in order to leave your skin free of the paintings. After you are done with the painting, put your fingers into cold water for three minutes. This life hacks solve problem and help you dry the nail polish and also remove the ones left on your skin.
Protecting phone at the beach
Most people are afraid of taking phones to the beach because they fear the damage that sand and water can cause to the phone. But You do not need to allow this to become a worry next time you will be visiting a beach. It is very simple while going, take along a Ziploc bag. Put your phone inside the Ziploc bag, and your phone will be safe from sand and water.
Open a clogged toilet without a plunger:
A clogged toilet is a headache if you don't have a plunger at that time. But with this simple hack, you don't need a plunger to open the clog. So, take hot water and salt to break the clog. But you need to keep it for a few minutes with salt and hot water. Now pour the dish soap and let it be like this for 20-30 minutes. However, after half an hour, you can enjoy a clean toilet. Life is a combination of small events that make us happy or sad. So, if you get little opportunity to make everyday life easy, you shouldn't miss this chance. Thus, adopt the above habits to overcome frustration and annoyance arising from unresolved problems.