Impact of Technologies in Education Industry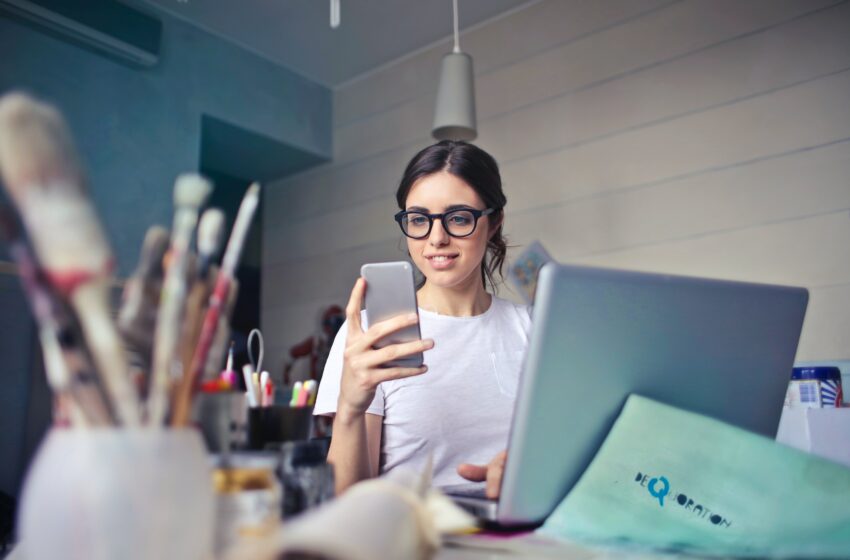 We all know that technology has a profound impact on our lives. However, due to the widespread use of technology, the education industry is also on the list of these fields. Every luxury comes with pros and cons, and the technology industry is no exception. But to be honest:
"Technology can give us wings to fly further and faster than ever before."
But it's our responsibility to use this avenue in the right way. In this way, we can minimize the negative impacts and enhance the positive ones.
Latest stats about technologies in the education industry:
Many surveys are conducted by independent authorities and organizations to know the impact of technologies in the education industry. However, the one was conducted by Deloitte, and they observed 2800 demographically diverse teachers, students, and parents. However, around 42% of teachers believed that in the next 10-years, technology would replace printed books. Apart from this, here are the age-wise preferences in the classroom: 
| | |
| --- | --- |
| 53% of Grade K-2 students prefer a tablet, and 15% prefer laptops | 36% of Grade 3-5 prefer tablets, and 26% goes with laptops |
| 30% of grades 6-8 prefer tablets, and 29% go for laptops | 27% of grades 9-12 prefer laptops, and 25% prefer tablets |
In addition to this, many reports claim that around 90% of students use digital means in the classroom. Besides, 84% of parents want content in digital form that has been taught in school. So, it shows that technologies in the education industry are dense.
Do you know how new technologies are used in education?
Technologies has become an important tool in education industry. According to the IV Study on the use of technology in the classroom, 73% of those surveyed affirm that they use ICT in their classes daily.
The report mentioned above also highlights data such as the following:
The device most used by students is the digital whiteboard and projectors, followed by laptops and PCs.
Among the most important challenges for introducing technology in the classroom is teacher training with 44%, connectivity problems with 37%, and sufficient devices for all students and/or teachers.
30% of those surveyed claim to have received training in ICT use by their center, but not enough.
54% of those surveyed affirm that the relationship between technology and increased motivation among students is high.
In short, we are witnessing a change in teaching and learning that adapts to the technological environment in which we live, representing an important change for children.
The positive impact of technology on education:
"We use education as a strong foundation to build our career and future."
We are seeing massive development of technology in the field of education. It means the capability of learning new things has changed drastically. So, here are the positive impacts of technology on education.
Make learning easier:
It's fun learning through technology and makes the process easier. Moreover, if you want to learn new things, you can take the help of technology. But in the traditional education system, the students depend upon their teachers for learning. Here are the following reasons why the learning with technology is straightforward:
If you are learning with technology, you may call it distance learning. However, the digital means have made it easy in the following ways:
Education is accessible because knowledge is readily available on the internet 
Apart from this, the information extraction is so simple, easy, and effortless. So, accessibility of the information increases creativity, innovation, and observance.
Improve learning and teaching in the classroom:
It is a significant factor that made technology so famous. For instance, with the help of digital means, teachers and students can take help with learning methods. Here are the following benefits of improving classroom learning and teaching experiences.
It boosts students' engagement and attention.
Students can remain focused on their concepts, and they can store information for long in their minds.
Moreover, the teachers get satisfaction when their students learn wholeheartedly and grow.
Students remain more focused because technology makes learning more fun.
Teachers can also use visuals and pictures to make the understanding quick. We all know that the human mind understands quickly with the help of visuals.
Help to expand classroom boundaries:
Thanks to technology, it doesn't matter whether you are learning from school or at home—all you need to be mentally present there because the learning environment no longer has boundaries. For example, students in a remote area can learn the same thing as those in the USA universities. It all happened with the help of emails, conference calls, photos, and blog posts. So, ultimately technology allows students to expand their horizons without caring about the textbooks and lectures. Yes, it all happened because technology connects people with the real world.
What are the new technologies?
Although we all hear about new technologies almost daily, we are often not clear about what they consist of despite using them every day on our mobile, computers, or television.
New technologies can be defined as a series of novelties in technological tools such as programs or applications applied in communication.
Advantages of new technologies in education industry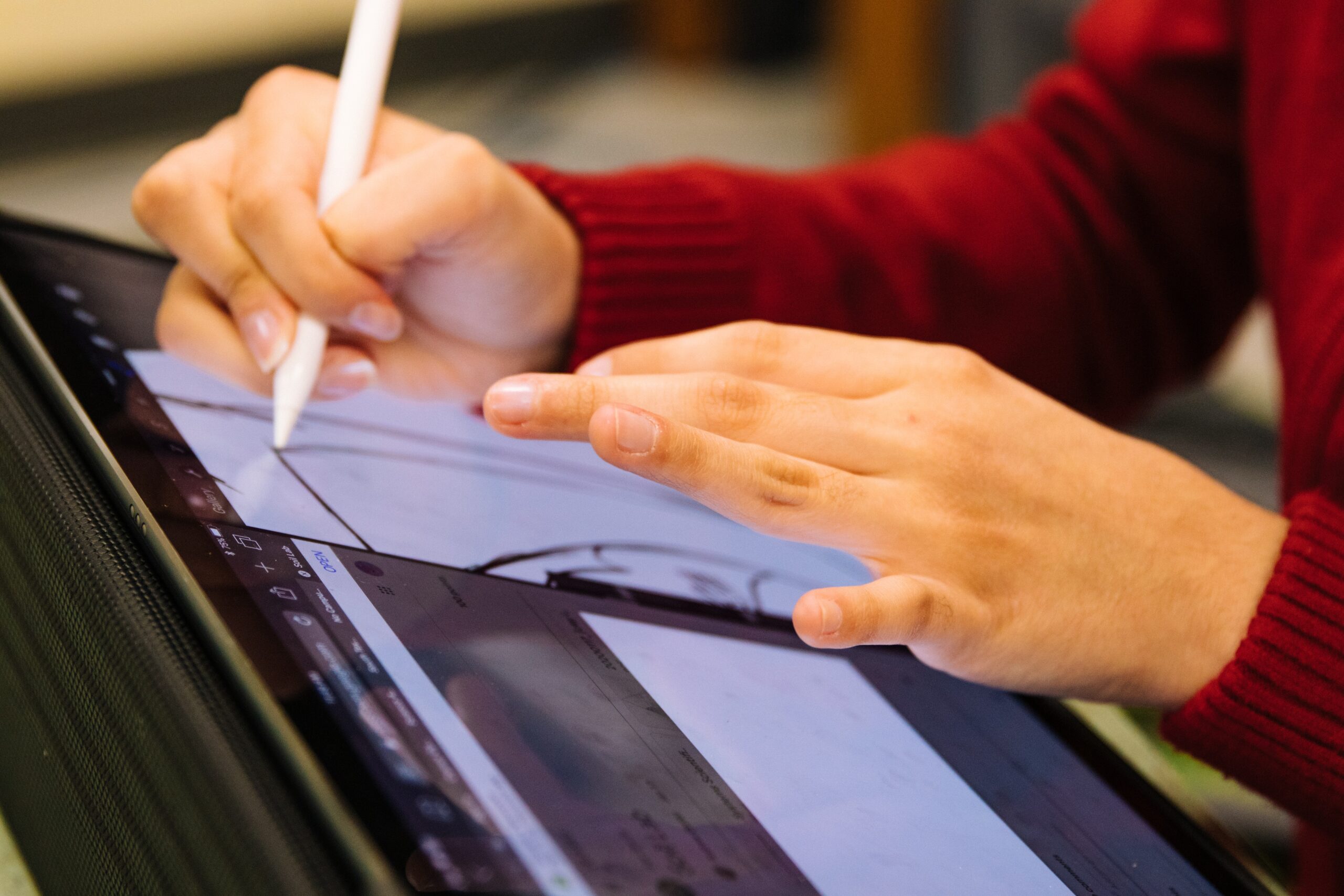 Not so long ago, having your computer or mobile was almost impossible, but technology has evolved, and these tools are more easily available.
New technologies in education industry provide advantages such as:
– Increased motivation. The boys and girls who attend school today are usually digital natives, so they use technology in their day-to-day lives. One way to connect with this digital generation is to use new technologies that attract attention and make each subject attractive. This will improve performance and increase motivation.
– More interaction. Technology favors the interaction of students with each other and with teachers. This means that they can contribute opinions, express themselves more easily, and contribute their point of view.
– Teamwork. New technologies in education favor teamwork to promote values ​​such as cooperation, communication, solidarity, respect, etc.
– Increased creativity. Education technologies help students to activate their innate imagination and create new and surprising things.
– Bidirectional communication. The means of communication that allow the use of new technologies favors two-way communication; that is, it is no longer a teacher who teaches his students that he listens in silence. It is mutual learning in which communication is more fluid.
New technologies in education industry: what can be applied?
Applying new technologies in education is quite simple; we propose some ideas:
– Use of virtual reality. Can you imagine a history class in which your students can see up close how people dressed and lived at a certain time? Or a geography class where students can see a jungle or desert up close? Virtual reality can have many applications like these in the classroom.
– Learning in electronic books. The era in which the backpack was filled with heavy books for different subjects to attend class ended long ago in many schools since electronic books are used, more accessible and easy to use by children
– Creation of a blog for the class. It is a simple tool that students can use to share information, make reflections, or present their projects.
– Teaching geography with Google Earth. Google Earth is an excellent tool for teaching geography in the classroom in a fun and highly visual way. For example, you can see the Earth's geography in three dimensions, measure distances between two places, or observe an area from different heights. The possibilities are multiple; you need to experiment.
Tech Moths Verdict
Sometimes, technology can be seen as a threat and comes with limitations. For instance, it promotes huge expenditure, wastes time, and works as a source of distortion. So, as a teacher or student, try to use these means only for the learning purpose.