How to improve your communication skill
January 23, 2021
637

5 minutes read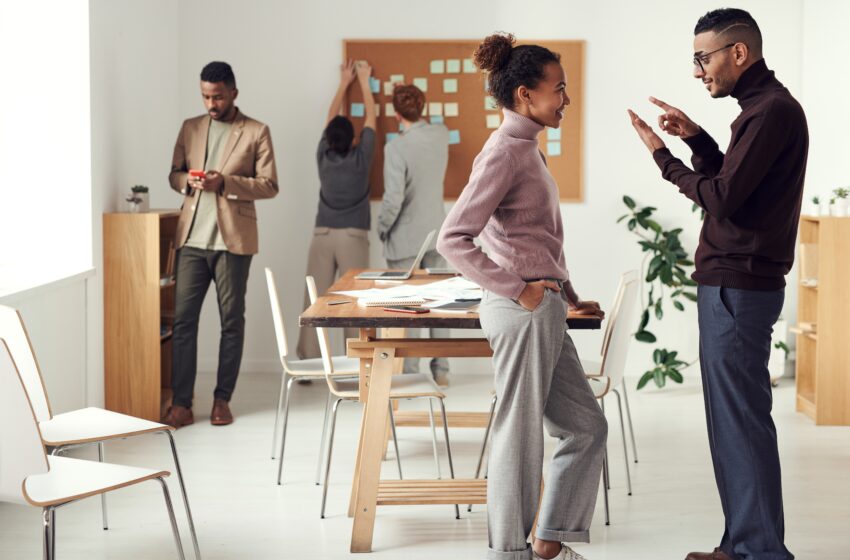 Having a quality communication skill is essential, and it will help you regardless of your position in life. It is useful in the family, school, among friends, and especially at your workplace. Also, part of the qualities of being a good leader has a communication skill. Communicating effectively and confidently keeps you in high esteem and makes you outstanding. Below are some tips that you can apply to improve your communication skill.
Always communicate
The most important thing if you want to improve your communication skill is continuously engaging yourself in a meaningful conversation with other people. Ask questions that will draw people into communicating with you. And aside from that, be ready to learn from books, good communicators, and seek mentorship.
Listen effectively
If you can master this very well, you are halfway towards becoming good at communicating effectively. It is imperative that you be a good listener and be careful enough to open both ears while conversing with people. Part of improved communication is being able to answer people correctly.
Also, communicating effectively entails that you first listen to the opinion of others. Then you will be able to provide a conservative response that shows you care about what they have to say.
Master nonverbal communication skill
Most of the communication with people is nonverbal, ensuring you understand and do not ignore visual signs from your listeners and watch for their body language. Know whether they are in agreement or disagreement with what you are communicating. And be aware that your body is also sending signals as you speak.
In order to communicate boldly and clearly, adopt a correct posture; do not slouch or fold your arms and avoid appearing smaller to people. Instead, feel free to move around and make eye contact.
Always maintain Eye contact
Either in one on one talk or while addressing a group of people, maintaining eye contact with people is essential. It shows how confident you are and how much you care about the people you are addressing.
Get comfortable talking to people
People that have issues communicating effectively are mostly introverted, and it's not because they are not good, but they are not just comfortable around people. So, if you want to be an expert at communication, then you have to get comfortable around people. Because you would not be able to improve talking to yourself, additionally, it is always vital that you prepare before speeches, but most essentially master the art of speaking extemporaneously. It improves your communication and allows you to talk naturally to people.
Communication skill in 2021
Having Strong communication skills will help you in many aspects of your life and, of course, at work. Excellent communication helps in building a team, creating positive experiences with whom we communicate and are very vital for leadership. There are many techniques available that you can use to improve your communication skills but mastering the few techniques above will make you communicate actively and eventually creating a lasting impression on people