The Future of Mobile Application Development: 4 Exciting Trends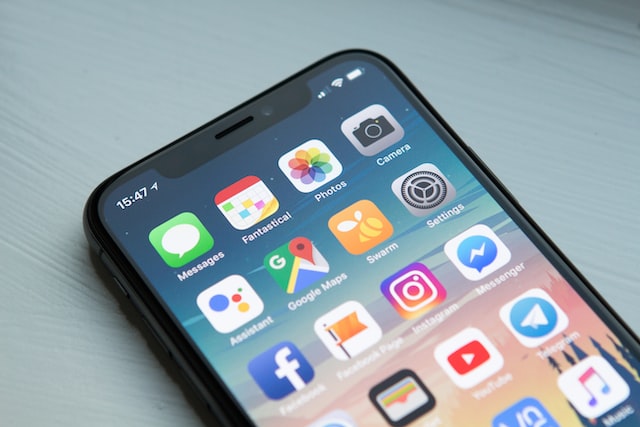 Even though smartphones are a common thing that has long come into our lives, we should not forget that applications appeared much later. In 1970 programmers introduced the first mobile phone, and since then, the mobile application development has gone through several iterations, changing our lives immeasurably.
This industry is constantly improving and becoming indispensable for business, education, medicine, and dozens of other organizations. New technologies such as AI, VR, AR, and blockchain are constantly influencing the course of entertainment, social, art, music, marketing, and financial app development. What is the future of app development? What are the trends prepared by the mobile application development industry this year? You will learn about this in our article.
Focus On 5G
The hype around fifth-generation wireless technology (5G) has been going on for over four years. However, it was not until 2022 that most carriers began rolling out 5G access, but it gained total momentum in 2023.
The focus on 5G is justified by the fact that 5G is incredibly fast. It's not just a technology that 4G outperforms in terms of speed – 5G can operate at speeds up to 100 times faster than most existing networks. Those are pretty impressive numbers, but what does that mean? 5G allows consumers, corporations, and businesses to connect with wearables, devices, and machines, in addition to phones. Since information is transmitted in milliseconds when using 5G, SMS latency is significantly reduced, and the user experience is improved.
According to experts, 2023 is a great year to jump in the app development fast-paced wagon. In their own experience, they have proven that 5G-enabled applications are much more efficient and in demand by users. For example, healthcare apps focusing on 5G could allow patients to control their health and quality of life easier. This, in turn, can help to detect diseases earlier and reduce health care costs by about $2,000 per patient.
AR & VR Are No Longer Part of Games
Augmented reality (AR) technology superimposes artificial images and objects on real objects. A prime example is Pokémon Go. Backward, virtual reality (VR) creates an artificial environment. For example, while playing Meta's Oculus Quest 2, users can exercise from the living room, explore new countries, and watch concerts set in an immersive world. However, today AR and VR go beyond games. These technologies are actively spreading to travel, real estate, retail, financial, and other industries.
Software engineer services have gained particular popularity in the field of real estate. The reason for this excitement was COVID-19. Until scientists found a vaccine, the pandemic forbade close contact with people. Visiting other people's homes was not a safe option. In response to these bans, the mobile application development has helped make it possible to see buildings virtually.
Matterport, a 3D virtual tour platform, created an app in late 2020 that allows home sellers to scan their homes using LiDAR sensors on their phones or tablets. Previously, this feature was only available on expensive cameras. As a result, 63% of buyers who viewed houses virtually bought a property without risking their health.
Blockchain Goes Beyond Cryptocurrency
When you hear the term "blockchain," you probably associate the word with digital currency. However, this technology is used in most modern applications. In short, a blockchain is a digital ledger that securely records all transactions. In other words, once a transaction is on the blockchain, it cannot be changed or deleted. This technology has become incredibly in demand in financial apps development. Blockchain allows you to track digital assets and better protect client data.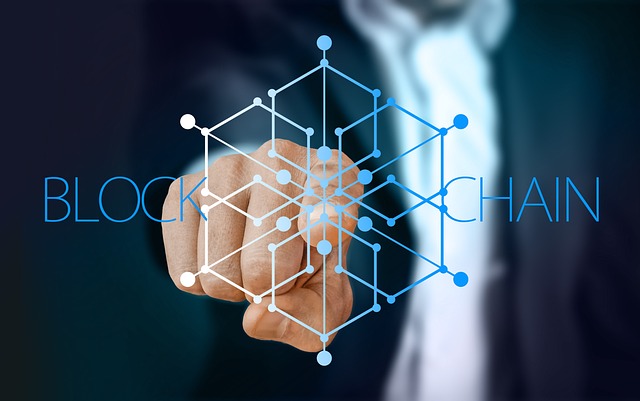 In addition, mobile wallets and person-to-person (P2P) payment applications use blockchain to increase the speed and reliability of transactions. Today, more than 68 million people have blockchain wallets. People downloaded 5.6 million blockchain wallet applications last January.
Such a breakthrough in finance app development indicates that we will soon have blockchain technology combined with IoT and smart contracts in various industries. It is already known that in working with shipping and logistics companies, IBM has found that using blockchain technology has helped them reduce costs, improve supply chain inefficiencies and resolve disputes. In the next couple of months, this technology will be picked up by the media, marketing, management, food industry, and many others.
Wearables Become the New Space for Apps
Wearable devices include headphones, watches, bracelets, glasses, and even some items of clothing. Wearables can do many valuable things, from voice activation for phone calls to helping people track their daily steps. Around the world, about one billion connected wearable devices are in use. As of 2022, the wearable technology market has been valued at approximately $116 billion. At the same time, experts note that significant growth is still ahead: it is expected that in 2026 the wearable device market will grow to $265 billion.
As the demand for wearable devices grows, IT companies are looking for ways to expand the capabilities of these gadgets. For example, some wearable devices, including Fitbit and the Apple Watch, have been approved by the US Food and Drug Administration for an electrocardiogram app to monitor abnormal heart rhythms.
However, healthcare is not the only area where wearables can be a great helper. Shortly, wearables may see improved intelligence and advanced security technologies. Apple recently teamed up with lock maker Schlage to create intelligent locks that people can open with an Apple Watch or iPhone. These modern software engineering solutions, in turn, will increase the demand for smart homes.
Conclusion
The application of existing technologies and the development of new technologies will contribute to the growth of this industry and the demand for software engineering services. The motivation for businesses and app developers to participate in the action is obvious: both parties will receive high returns. By 2025, mobile app development will bring in more than $600 billion in revenue, and this is just a rough estimate, which according to many experts, will exceed $1 billion.