Virtual tours: An innovation that excites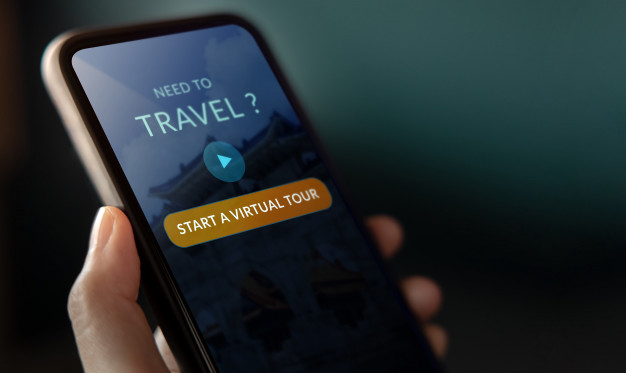 Virtual tours are becoming a reality that no one can deny. We are in a world where information technology has taken the place of almost everything. Thus, in this world, virtual tours are also a reality. Now a person can roam around the city and other popular sites without even leaving the actual location. Yes, it's all possible due to the computer invention. But if you are interested in designing the virtual tour of your business, then there are some rules that you have to consider grabbing attention. Thus, in this guide, we will tell how virtual tours are becoming the new reality to attract and impress customers.
What is a virtual tour?
Since the launch of VR technology, it has been used for different purposes. However, the new use of this new invention is to grab customer's attention towards your business. In simple words, virtual tours are like:
"Simulation of a certain location that is made with the combination of still images and videos."
Apart from the pictures and videos, you can add other simulations, text, music, sound effects, and narrations as per your needs. Thus, all of these things play an essential role in making the virtual tour attractive and exciting. Moreover, before designing the virtual tour, don't forget to add colors and transitions. Mainly, the hospitality and real estate industries are using this technology. But with time, the business industry is entering this market. However, it's all happening because, in this way, the customer can access the business most straightforwardly.
Meaning of VR marketing for business:
It isn't wrong if we say that augmented reality and virtual reality technology is the most significant invention in recent times. However, in the business industry, virtual tours play a permanent role in promoting the business. Thus, it is another promising platform that helps to bring business traffic and good deals. Moreover, it also benefits B2B business activities. On the whole, the virtual tour helps to concentrate on the following income centers:
| | | |
| --- | --- | --- |
| B2B business activities | Mobile network voice | Business subscriptions |
| Premium apps | Mobile network data | Ecommerce sales etc. |
The virtual tours feel natural with the help of computer screens, headsets, glasses, and phones. But in reality, these are artificial; still, these virtual tours bring immense opportunities and exposure for the business.
What are the different types of virtual tours?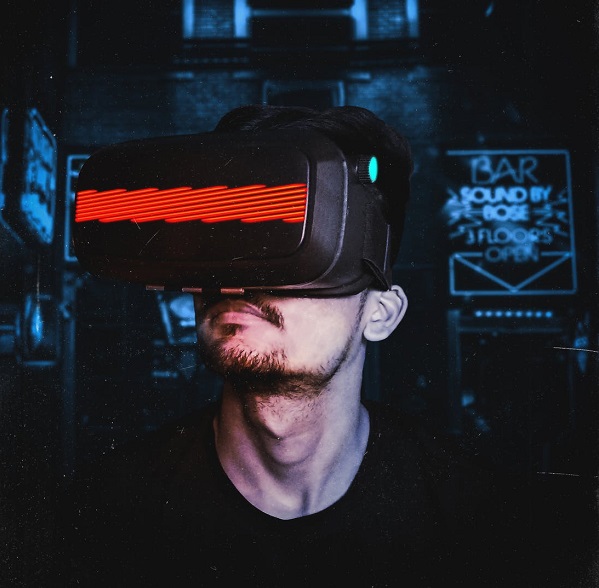 According to the Neilson Norman group: an average user stays on the business website for less than 59 seconds. However, it would help if you adopt the ways to grab attention in less than one minute. So, there are different types of virtual tours that can help people go on the moon.
360 virtual tours:
The 360-degree virtual tour is a new reality that helps people look within the radius of 360. However, these tours are just physical, and it feels as if you are standing right in the middle of the shop. Your customers can visit the shop from a 360 angle by looking in front of their computer screens. Apart from this, the top feature of the virtual tour is that the customers can interact with the scenes. Due to these elements, the 360 tours are compelling and practical from the business point of view. Here are the following areas of use:
| | | |
| --- | --- | --- |
| Showcase museum | Business exhibitions | Buildings |
| Business showcase events | Shops | And many other places |
You can upload these virtual tours on your main website to grab the public's attention. Thus, this activity will surely bring more business.
3D virtual tour:
You can have the 3D virtual tour by sitting in front of the PC. However, this type of virtual tour enables web visitors to take a deep dive into the store's atmosphere. The 3D format is very appealing, attractive, and realistic. In this type, the customers can see the objects from a different angle. Thus, businesses can take advantage of this type by using it for office or manufacturing unit tours.
3D animation:
3D animation is another excellent and attractive way to show the object from three dimensions. Above all, you can use the 3DS animation in the 3D tutorials, interactive visualization, and 3D business training, and business-oriented games. It is the best option if you want to bring spice to the objects that you lack in real life. Furthermore, due to this technology, you can spread your business activities throughout the world. So, make your collections more exciting and innovative by using 3D animation in virtual tours. For instance, with 3D animation, you can design promo videos, demos, and 3D sales presentations of business events.
What are the pros of using virtual tours?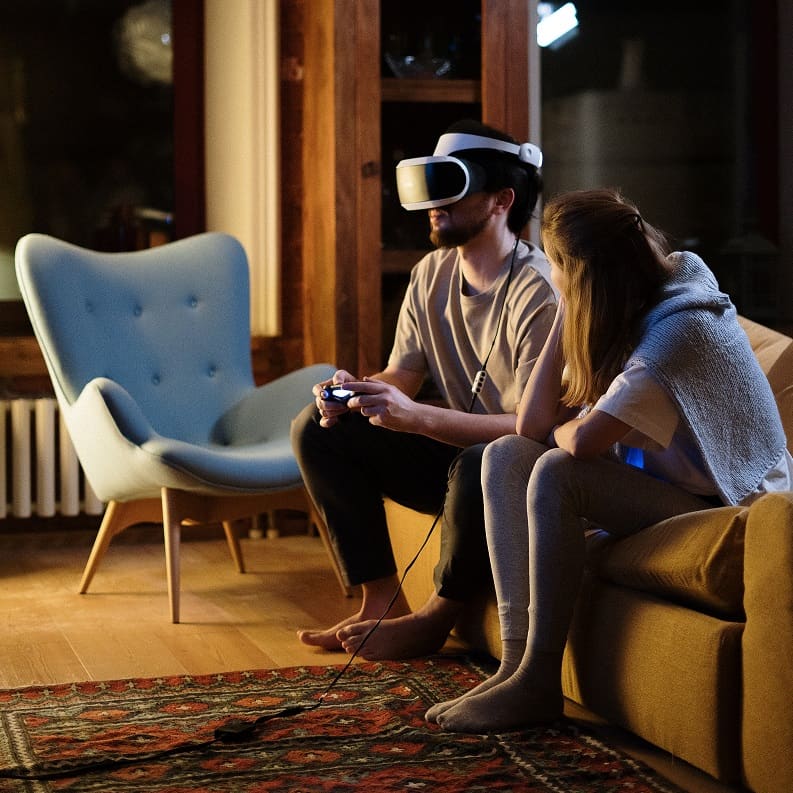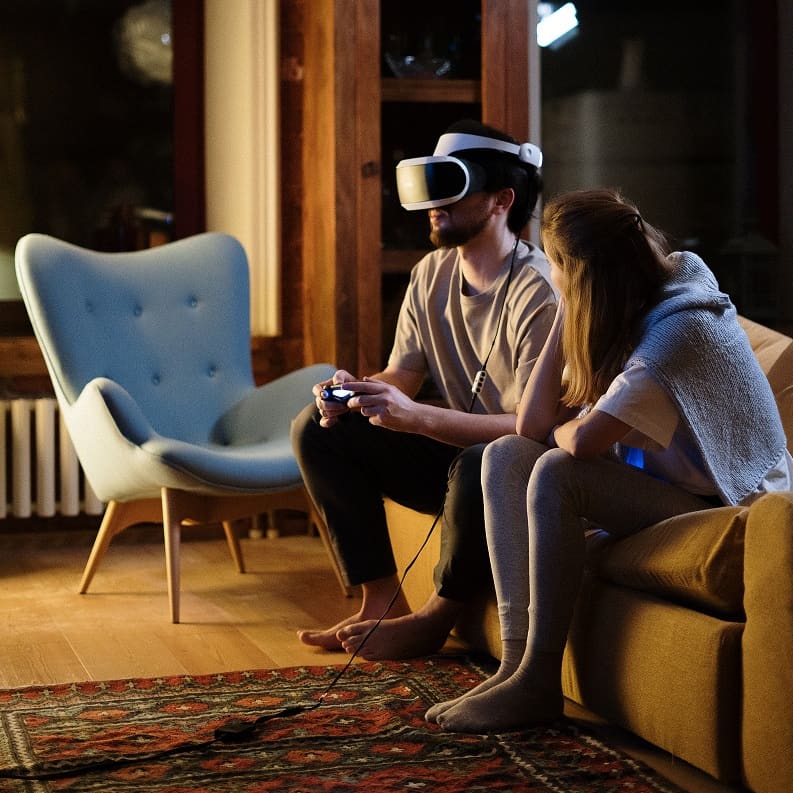 There are many fields where you can apply for different types of virtual tours. But the business industry is a fast-emerging field that is ready to take advantage of this technology. Thus, here are the benefits that you can get by adopting VR technology:
Immense reach:
If you want to develop your business, then it is vital to spread the word. However, now there isn't a better way than a virtual tour for business marketing. The visuals are appealing and are perfectly able to attract potential customers. For instance, it will be easiest for shoppers to make decisions by sitting in front of a computer screen due to VR tours.
You stay ahead of the competitors:
Now businesses are using virtual tours to boost sales and business bookings. So, if you aren't using this technique, then you are behind and missing potential opportunities. Thus, if you have virtual tours on the website, then you are already one step ahead of the competitors.
Showcase your services in advance:
It is vital for the business to stay one step ahead, whether product launch or marketing. For instance, while launching a product, there is no point that potential customers aren't aware of it. But with the help of a virtual tour, you can tell people about your next business move.
Helps to boost sales with virtual tours:
The ultimate and most vital benefit of any business is to earn profit. Thus, you can achieve this purpose by boosting sales. The virtual tours aren't expensive to make. It would help if you have a good camera or hire a reputable company to prepare an outclass virtual tour for your company. So, comparatively, ROI is more significant than the cost, and ultimately, all of these efforts surely boost the brand's sales.
Apart from all of the above benefits, here are some other points that you shouldn't miss. All of these pointers have a direct link with business development, marketing, and brand recognition.
· VR technology is a perfect tool for business marketing
· It helps to save time and money in the account of marketing
·         You can target the potential customers in less time.
· It is a lot easier to focus on the key areas that are most significant for marketing and product development.
· Virtual tour is performing best to drive emotional engagement
· A better strategy for content marketing
· It helps customers to get visual information of the business
For example, you can even customize the virtual tour in Singapore by hiring a reputable VR expert company. Yes, you can hire a trusted and pro-company that will design virtual tours to boost visibility. But don't forget to search correctly before hiring a company.
Tech Moths recommendations:
After searching everything about the virtual tour, the best decision is to hire a "The Red Marker" company. They are expert in:
· Google virtual tours
· 360 virtual tours
· 3D scanning
·         Photography business & videos
· 3D virtual staging
·         And custom virtual tours