How to Upgrade Your Home into a Smart Home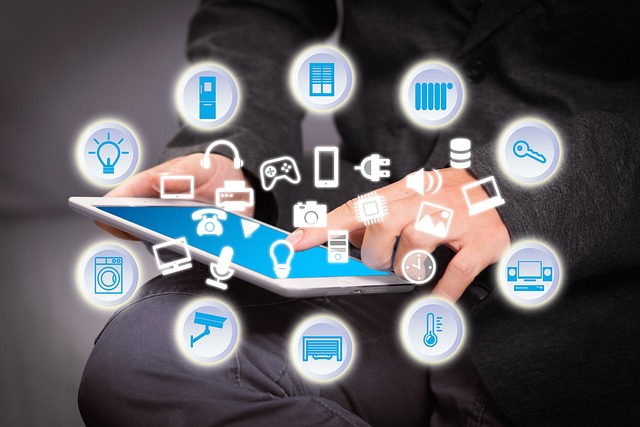 For most people, home is the most important place that promises comfort and security. It's where people get cozy together after a hard day's work and celebrate life and love. Most of the time, it's the place that offers an escape from the hustle, bustle and intrusion from the outside world.
However, as technology advances, there are becoming more threats to your privacy, property, and family. There's a need for you to also introduce technological advancements and upgrades to your home. It's to ensure that it can still comfortably protect you and accommodate your activities.
There are many ways where you can upgrade your home without worrying too much about your budget.
Ways of upgrading your house into a smart home

Avail of advantageous financing
Considering the cost of gadgets, devices and materials, you might be apprehensive about modernizing your home. But financing home improvements may be best for you. It's one way of spreading your spending. You can have home upgrade financing now and pay for them conveniently later.
There are many financing firms available in all of the States. You can check SoFi's home loan offerings. Accordingly, they have competitive mortgage alternatives you can choose from. You should find the best financing partner who can understand your need to smoothly transition your house into a smart home.
Install smart lightings
One reason for upgrades is to reduce your living costs like water and electricity. With today's modern conveniences, it might look like your costs will also be climbing up the horror ladder. But not all of them eat up your income.
Smart lights are some of the homes' brilliant additions. It's one of those smart gadgets that will help you reduce your electric bills. These lighting fixtures can automatically sense and interact with their surroundings and, at the same time, reduce your utility bills. 
You can switch them off to reduce power consumption. These devices have sensors that can automatically switch on if they detect movements or sounds. It can also enhance the look of your home at night by dimming or alternately powering all your lights for a more dreamy effect.
Build in a smart thermostat
The heating and cooling system of your home starts with the thermostat. It's where the process of climate control in your home is initiated, regulated, and monitored. It also contributes to your and your family's comfort when set correctly. But setting and resetting it all the time may frustrate you, especially if you have a very demanding job every day.
You can rest all your worries and upgrade your home with an automatic thermostat. It can memorize your morning routine and adjust the temperature in your house depending on whether you're present or away from home. Movement sensors can determine which rooms you spend the most time in and at what times.
These features enable you to make necessary adjustments. It means you get temperature management that is absolutely ideal for your lifestyle and home activities without even raising a finger to make it happen.
That's definitely your comfort and convenience in a smart home!
Protect your home with smart security
There's a need for every home to get smart these days because intruders have gotten more thoughtful too! Gone are the days when you could safely leave your house unattended, and nobody would bother. With all furniture, fixtures, gadgets and devices in homes today, someone may not only look at it appreciatively. They may rob you of your comforts!
Installing state-of-the-art security systems to upgrade your home will prevent many dangers that technology also benefited burglars. This includes hacking into your security cameras and smart locks. However, today's smart security cameras and CCTV cameras have advanced technology control centers with more security features than before. These security systems can detect and deter hackers more effectively. 
Because of its high-end temperature sensors, it can also protect your home from hazards like fire or pipes bursting because of cold water pressure. These alarms may set off and provide an early warning of excessive and potentially hazardous weather conditions via your mobile phone application and other wifi-enabled gadgets.