Chatbot can balance Digital Marketing and Sales and save your Budget
Kushneryk
February 23, 2021
207

10 minutes read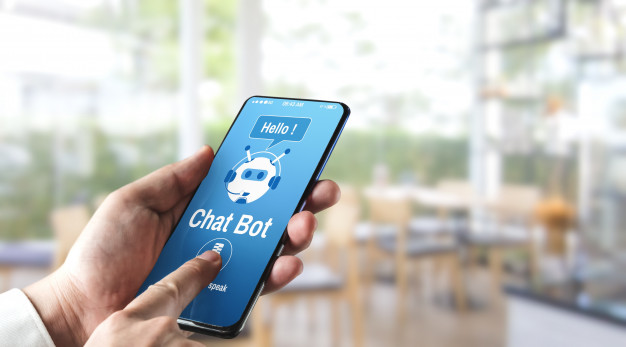 Over the years, technology has continued to evolve in virtually every aspect of life. One of those possibilities is artificial intelligence. Although at first, it seems distant, many sectors including digital marketing already have these solutions and have seen very promising results, especially with regards to customer service and relationship with the public, which can increase sales and save your budget.
Among these possibilities is the Chatbot. Surely you must have heard of the famous Chatbots or already implemented one, as a way to save your budget. Perhaps, it is certain you must have interacted with more than one, either by textual or auditory methods; whether you know it or not, you must have probably interacted with a Chatbot in your day-to-day activities online.
Undoubtedly, a chatbot is currently one of the fashionable terms in today's digital marketing sector. For many professionals, chatbots represent the next step in the evolution of digital marketing and sales in regards to saving your budget. Most successful digital marketers and websites that give greater prominence to the user have used chatbots to effectively relate with their customers and boost sales, yet save a lot of budgets.
What is a Chatbot
A chatbot is a program that mimics the conversation with people through artificial intelligence, which if used effectively in digital marketing could streamline communication processes and prevent the existence of frustrated users who act against our brand or have the potential to change their purchasing process due to communication issues. It is a program capable of providing real-time interaction with customers. Chatbot still taking various actions, such as replying to customers' chats or questions, making calls, and even telling a joke.
There are already many sectors that are betting on these conversational models and have integrated them into different platforms as a value-added service. For example, hotel customers can make direct reservations at different hotels, access personalized recommendations at their destinations, or contact the customer engagement center through Facebook Messenger, Twitter, SMS, web, Slack, Wechat, or Google Assistant.
In marketing, chatbots play a crucial role as they are used to carry out customer service functions as they can meet people's needs. Companies and businesses can avoid the use of human teams that are dedicated to solving the same questions over and over again, thereby reducing cost, increasing sales and at the same time increase productivity.
Benefits of Using Chatbot for Digital Marketing and Sales
As we said earlier, a chatbot can be used in many areas of digital marketing by a company, it basically has two major advantages: automating repetitive tasks and improving the relationship with customers.
In addition, chatbots are available 24 hours a day, which allows your customer to, for example, order a product, or open a call at any time of the day or night, and even solve some simpler demands, without the need for an employee; this can greatly save your budget.
However, it cannot replace human service, since there are complex demands that a chatbot cannot resolve and there is a risk that your company's image will be tarnished with some people.
Chatbot Can Complement Greater Possibility of Relationship in Digital Marketing and Sales
The most intense relationship with your customers is one of the main benefits of chatbots. But how does it work? Well, with a chatbot you will be able to send messages directly to your customers or potential customers. You can use Facebook Messenger, Twitter, SMS, Slack, Wechat, Google Assistant etc.
In marketing, chatbots can be used to generate new leads, improve the relationship, close a sale, and even give special attention to after-sales, helping to build customer loyalty.
Over time, chatbots can learn how to communicate better with people, identifying the times to send messages, and how to formulate sentences. This will no doubt help you save your budget by reducing the number of your employees.
Where Can Chatbot Be Used In Digital Marketing And Sales?
The possibilities for using chatbots in digital marketing and sales are immense. Here are some ideas.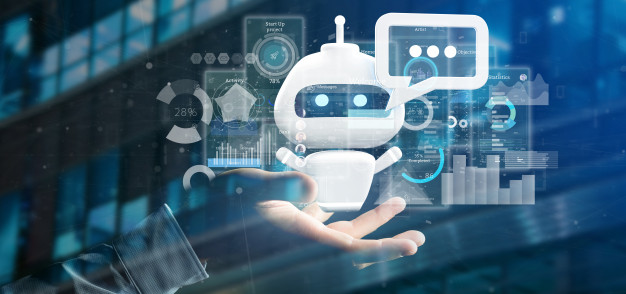 Customer Service:
Businesses using Subscriber Acquisition Costs (SACs) are the ones that use chatbots the most, mainly for initial questions. After all, most customer service has repetitive questions and these processes can be automated with artificial intelligence.
However, it is worth remembering that in more complex cases, the presence of an employee is essential, completing the service. Employees will certainly spend less time since most of the questions were answered by the chatbot.
Relationship with customers and potential customers:
Within the area of ​​marketing and sales, chatbots are very important, especially if you work with an inbound marketing strategy or content marketing. Bots can entertain your audience. Chatbot can offer lots of content for those who are just getting to know your business or niche.
Speak Directly To Users:
Your customers or leads do not always want to install an App to be able to talk to your company. Chatbots are an alternative, functioning as a real relationship channel taking advantage of chat applications that users already have, such as Facebook Messenger, Telegram, Gtalk, and so on.
Also, you will reduce the learning curve. That is, as people already know these applications, the chances of them interacting with your robot increase, improving the usability of the technology.
Share Information between Your Teams:
Internal communication can also be favored with the chatbot. Just create robots with restricted access to teams and integrate them into the software for exchanging messages between closed groups.
In this case, you can either create conversations between people or use the chatbot to send automatic responses or specific data, improving communication between your teams, especially for those who work at a distance.
Automate Sales:
Although this scenario is still not very common in some developing countries, it has already been used with great relevance in most developed countries. An example is Uber. You can request a driver while chatting with someone via Messenger. Your friend can send you an address via chat; you click on it and request an Uber driver. Also, Amazon uses chatbots to automatically send notifications to customers after making an order or even recommending products for customers based on their recent purchases.
As you have seen, there are countless possibilities for using a chatbot in your business. The important thing is to define very well, what the goal will be with the use of the technology and to think about what type of chatbot you should invest in. If the idea is to use it for simpler tasks, it is possible to work with a technology based on predefined questions and closed commands. For sales and marketing interactions, you need a more robust option with answers that vary according to user interactions.