Top 5 Secret of Successful Entrepreneurs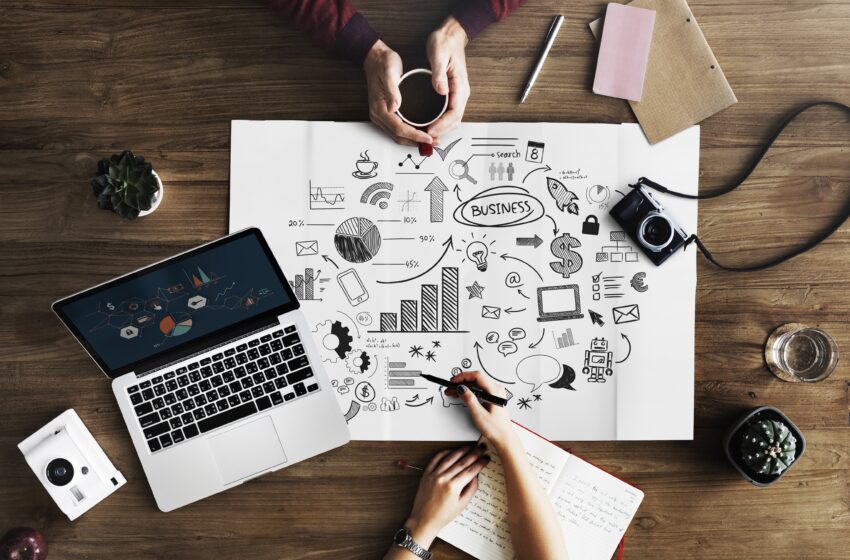 Whether you are just starting or have been in business for a long time, it is important that you know that no business owners have become successful entrepreneurs overnight. As humans, many principles govern our lives, and there are many principles that are also responsible for how nature functions. Like humans and nature, the business has its principles and secrets. And before you can ever think of becoming a success, it would be best to understand these principles.
Among other established aspects of production, the function of an entrepreneur is critical and non-negotiable. The entrepreneur's main purpose as the coordinator and brain behind other production agents is to succeed in terms of profit, expansion, and, if possible, metamorphosis to a publicly traded firm.
Reading the best business books, listening to motivational talks, attending business schools, and dining with business heroes do not ensure automatic company success. Being located in the state's business hub, running the best advertisements, and sponsoring the best soap on television does not guarantee business success. 
Furthermore, having a fluctuating growth in turnover or galloping earnings is not the magic; it is about rising through the corporate ranks, overcoming obstacles, and conquering territory. Before you can be successful, you must first learn the secrets of others.
Sometimes the definition of a successful business owner is relative.
To flourish as an entrepreneur, the entrepreneur must have a clear determination to succeed in his or her head. Real – successful entrepreneurs, on the other hand, are frequently seen, felt, and heard in the business environment.
Such institutions or business owners have an evident relationship with the community, as evidenced by prolonged growth, socially–friendly gestures, customer–base, and employee–welfare, among other things.
Successful entrepreneurs and business owners share certain characteristics that set them apart from the competition. These traits are not purchased with money, nor are they memorized; they are just basic business principles that, when identified and utilized in any corporate entity, result in the owner(s) becoming successful.
Do not be limited in your research
This is crucial when starting a business, this might not sound good, but the moment you fail at this point, you have failed already. Because this is a point, you must understand everything about your business. Here you will identify your audience, what they want, and how you can effectively offer them what they want. You might need to know your competitors and those things you need to do to stay ahead of them. Self improvement will make you superhuman.
The most common reason for startup failure is a poor fit in their markets. Determine the value you can offer your customers and how to contact them quickly and efficiently.
Do you have a compelling value proposition or a short-term event that prompts a customer to buy? Is your market timing spot on? Is the population of people whose problems you tackle large enough to continue your success? If you don't know who you're attempting to target or if the market is even ready for you, forget about success in 30 days or at all.
Build a team like successful entrepreneurs
You might be good at generating ideas and might be bad at the stage of implementation. And you do not have to be an expert in a particular niche before you can be successful there. You might also be bad at multitasking. All of this does not matter, but the vital thing is bringing people together to do all this for you. So, identify your weakness and hire people who are good at it.
You are judged in business by the company you maintain – from your management team, board of directors, and strategic partners. Small firms, in particular, require assistance on a regular basis. Perhaps the lady you met at a trade organization meeting might assist you in obtaining money, or the gentleman you met at a conference can give you strategic management advice. It is critical to build alliances with people who can assist you and who can assist you in return. To be successful in business, you must have strong networking abilities and be on the lookout for opportunities to grow your contacts.
Use the right tools like successful entrepreneurs
If you have ever been in business, then you would understand that most times, ideas are not enough, but you will need the right tools to implement those ideas. Invest in the right tools and always focus on the ones that will bring results, not the free or the cheap ones. It might be for email marketing, making videos, research, and other activities. Irrespective of what you will be using them for, always ensure you read reviews about them to know the right one.
Despite the hundreds of tools available and contradicting reviews circulating online, successful entrepreneurs know which ones work. Don't be overwhelmed by the sheer number of accessible possibilities. Rather, listen to what successful business entrepreneurs have to say.
These tools allow her to stay mobile, connect with her team, and automate elements of her business so that she may make money without having to physically work. This is useful while changing planes or simply wanting to explore the new country you've just arrived in. It's also sound business.
In terms of email marketing, CRM, and e-commerce, you should employ an all-in-one system such as Infusionsoft. This has enabled her to automate email marketing, sales, payment processing, product delivery, upsells, and follow-ups – the majority of which is done through automated email campaigns that she and her staff built and submitted to the system.
Focus on customer services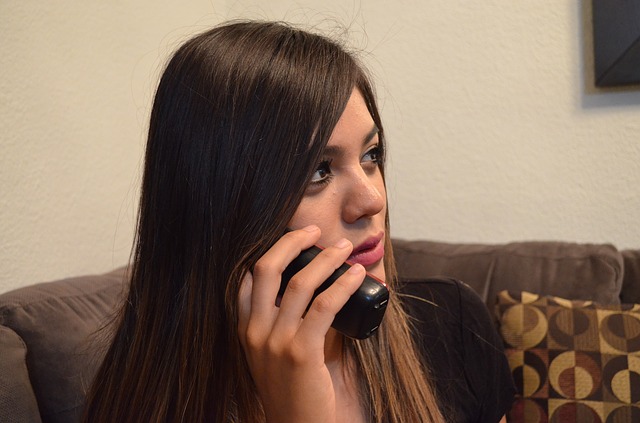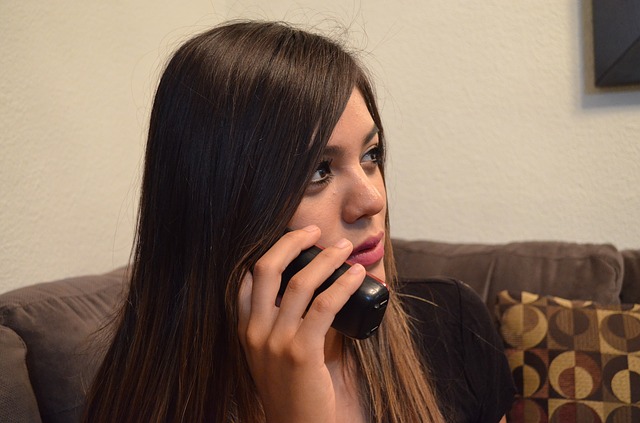 You might need to ask yourself this question; what are my motivations? Or what am I passionate about? Many entrepreneurs make the grave mistake of focusing on acquiring profit, making a lot of sales, and ignoring customer service.
Making sales is essential but what is more important is whether your customers are happy or not. Engage in customer-centered activities, provide incentives, and try as much as possible to understand what they want. Through this, you will not only expand your customer base, but you will also end up having more loyal customers.
Reduced in-house responsibilities is just one advantage of using inbound call services (ICS). External call services can also assist organizations in developing strong customer relationships. An ICS, with virtual receptionists available 24 hours a day, 7 days a week, relieves consumers from having to deal with boring answering messages and long delays.
But why is it so critical for companies to prioritize customer relationships over anything else? Jason Lemkin, a two-time entrepreneur, says that "customer success is where 90 percent of the income lies" in a firm. It's obvious that it's critical.
Excellent customer service is recognized to result in higher customer retention, free advertising (word of mouth), a reduction in a company's overall problems, and a stronger brand and public image.
It is undeniable that successful entrepreneurs must remain 'customer oriented' in order to keep their startups afloat. They must assess the quality of the customer service they provide and take actions to enhance it where possible.
Be hardworking, and stay focused.
Let's be honest: you can't be everything to everyone. Each of us has our own set of benefits and drawbacks. To be productive, you must discover and focus on your strengths. You will be more effective if you can direct your efforts toward areas where you excel.
Every successful entrepreneur works really hard. Nobody becomes successful by sitting and staring at a wall every day. You labour eight hours per day for survival; everything over eight hours per day is for success. Any successful business person will tell you that they had to work more than 60 hours per week at the start of their companies.
Prepare to say goodbye to daily after-work drinks and weekend getaways. If you are in the early stages of your business, you will have to live, eat, and breathe it until it can stand on its own. Working hard will be simple if you have a clear vision, specific goals, and are passionate about what you do.
In business, for example, if you know you have good marketing instincts, you should capitalize on them. Seek guidance or help in areas where you may be lacking, such as accounting or bookkeeping. Consider pursuing hands-on learning or formal training to turn your weakness into a strength.
As stated earlier, you can not achieve success overnight, but you will need to work harder. Anything you want to do, always give your all. Work harder and allow your passion to direct you. Whenever you feel like giving up halfway, always remember why you started. Do not allow anything to distract; keep your eyes only on your goals.
It does not matter what you are doing as a serial entrepreneur; these secrets will effectively work for you. Ensure you have the mindset that if a lot of people have become successful as entrepreneurs, then yours should not be an exception. Practice these principles, and you can wish yourself success in advance.
No matter who you are or what you are attempting to do as an entrepreneur, you can achieve success by mimicking and customizing the strategies utilized by previous successful entrepreneurs. Are you ready to move forward?