Importance of Trademark for Business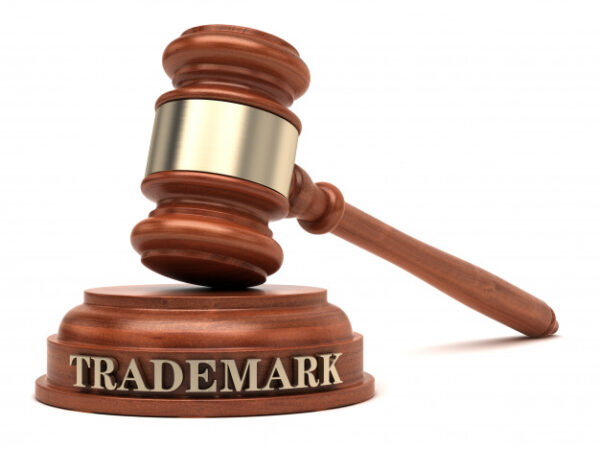 A trademark for the business can be a word, logo, slogan, or any type of design that serves as the brand identifier. The symbol for a company distinguishes products of a business from the competitors in the same marketplace. According to international laws, companies can register their colors, tastes, and sounds like a trademark.
Trademarks are very important because they provide a variety of benefits to both consumers and producers. They are also legally protected.
Every company understands the value of trademarks and will go to great lengths to protect their intellectual property. They file trademark applications with the local patent office. This provides them with legal protection for their intellectual property.
Trademarks for business are important for a variety of reasons. Companies understand the significance of trademark registration because it grants them the right to protect their one-of-a-kind intellectual property from infringement.
Importance of trademark
Startup owners and business enthusiasts spend years establishing brand identity. The last thing you would ever want is someone copying your product design or logo. Business names and logos are the very first factors that trigger human memory about the products and details. Business laws urge business founders to register the trademark for the company. Here are the top reasons why you need to understand the importance of a trademark.
Trademarks are becoming increasingly important to business owners. Poetry, inventions, paintings, designs, books, music, and other creative work are examples of intellectual property, also known as IP. Intellectual property also includes the symbols and signs that businesses use to clearly identify the origin of services or goods.
When your company has trademark protection, it is easier for customers to find your company and the services or goods it provides. When you use a trademark for business, your customers can instantly identify your company and available products or services whether they are on social media, browsing the internet, or walking around the neighborhood. According to the International Trademark Association, trademark protection can apply to a package design, word, device, name, symbol, device, slogan, or any combination of these elements.
Create immediate value with trademark for business
Brand value is an important factor for business growth. Your trademark or logo is associated with every business aspect, from packaging to the product design. If competitors start copying the same brand identity, it can be fatal for your business. 
If any business wants to expand its operations and production, owners need to realize the importance of the brand name. Imagine the Apple brand without the logo. Whenever customers see the Apple logo, they know the company behind the product.
It is now more important than ever for a company to stand out from the crowd. This is especially important as more and more businesses adapt their marketing strategies to make greater use of social media. Your trademark assists your customers in identifying and distinguishing your products and services from those of your competitors. By registering your trademark, you ensure that your branding remains distinct and easily identifiable, allowing your customers to seek out and return to your brand on a regular basis.
Avoid huge financial waste
Imagine investing millions of dollars in marketing, social media campaigns, and business websites. As the business starts growing, you receive a legal notice from another company for copying their logo. You will pay millions of dollars in order to avoid any legal penalty. You will have to update your entire network in case of a trademark laws violation. The best is to hire an attorney to search for similar logos and trademarks. With small changes, you can register a unique trademark.
Trademark lasts forever
There is a defined shelf life for intellectual properties like patents and licenses. Drug companies are allocated licenses to sell medicines for a limited time. Unlike all of these intellectual properties, the trademark is registered forever. The business life is the life of the trademark.
Trademarks for business, unlike patents and copyrights, must be used constantly in order to be enforced. A widespread misconception about trademarks is that once registered, they can remain indefinitely without needing to be renewed. All trademark owners, however, must be aware that in order to maintain their trademarks registered, they must continue to use them and file proper renewals as required by law.
Trademark is prerequisite for banking
Businesses need financial support and loans to expand business operations. Most of the businesses won't approve loan applications with a registered trademark. DBA or "doing business as" does not offer the same kind of legal protection as a trademark. 
Trademarks have a long history of being used as collateral in company financing transactions. A corporation in need of finance could incorporate trademarks in the mortgage grant for a loan as far back as the region of chattel mortgage. The mortgagee would then hire an agent to succeed to the mortgagor's business if the company failed to repay the debt or meet its requirements under the mortgage agreement; it was the only option to foreclose on the trademark collateral. When trademarks are used as collateral, the landscape has changed dramatically. Creditors' desire to decrease their risks, on the other hand, remains constant.
Brand name visibility with trademark for business
What is brand registration? is one of the most often asked topics by startup CEOs and entrepreneurs. You must first understand what this is before you can learn about the many types of brand registration. The process of ensuring that your brand name is your own – no one else can have the same brand name as you – is known as brand registration. If IKEA, Starbucks, or Espresso Houses have already been taken, no other business in the world possesses them.
Simply simply, trademarking your firm is the act of generating a symbol or emblem that no one else can use. When someone is talking about your company, looking for you on the internet, or looking for your store on the street, they will be looking for your logo or visual image. You may build a distinctive trademark that is specific to your firm by combining words, symbols, and designs.
Registering a business name is a good professional practice. If another business tries to use the same concepts or names as your business, you can stop it in a legal way. Trademark is the legal way to mark your territory in the business world so that you can grow as an established brand in the marketplace.
If your competitors or other business try to copy your trademark or offer confusingly similar products, you have legal rights to protect your business. Business laws and regular local authorities offer legal assistance in case of trademark theft.