5 B2B Prospecting Methods That Will Help You Land Customers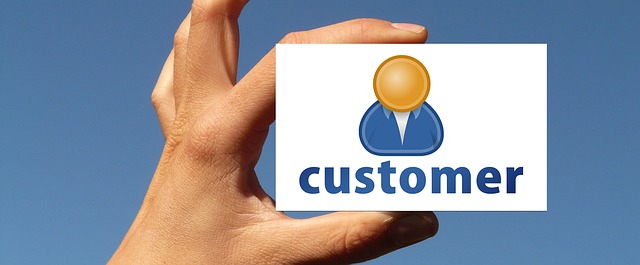 Are you struggling to win new business? It could be because your B2B prospecting method is lacking. Find out how to instantly improve your prospecting and land new customers now!
What are the top prospecting methods to win new customers?
Before you make a sale and win new customers, you first need to identify potential customers and figure out how to contact them. This process of finding potential customers is known as prospecting, and prospecting is part art, part science. In this article, we are going to share with you 5 techniques. They can help you supercharge your prospecting process so you can hang revenue on the board and grow your business!
1. Client referrals
One of the highest percentage B2B prospecting methods is asking your current customers for referrals. Often your clients are your company's biggest champions. They quickly put you in touch with people in their network, who could also benefit from your products.
The great thing about client referrals is you get to leverage the trust and friendship of your client. They can give you a warm introduction and ensure the prospect is a right fit for the product before you even make first contact. When dealing with high-quality referrals, your first call will be ultra-warm. You often don't have to worry about qualifying the prospect because your current client will have done all the hard work for you! This is why prospects who come from referrals close 70% of the time!
The secret to getting client referrals is maintaining a relationship with your customer base. Don't let them purchase from you and then never touch base again. You need to get your timing right. You should wait a little while for your customers to have understood and used your product before you ask for a referral.
2. Email prospecting
Despite everyone blasting out marketing campaigns and cold emailing prospects, it is still extremely effective. According to HubSpot, every $1 spent on email marketing generates $36 in revenue.
There are two issues with email prospecting, getting direct emails for prospects and crafting a captivating message that will spur the prospect to take action. You can solve the first issue by using signalhire.com. They have an email prospecting tool that can instantly pull emails of prospects from their LinkedIn profile. All you need to do is download the SignalHire extension from the Google Chrome Store, open any prospect's LinkedIn page, click the extension and hit reveal contacts. And just like that, you will have the prospect's direct email as well as their phone number and social media profiles. You can also use their email finder if you don't want to download the extension.
Now you have the email addresses of thousands of prospects, it is time to craft your email. The prospecting emails are personalized, include multiple calls to action, and include just enough information to intrigue the prospect but not enough to overwhelm or bore them.
Don't focus too much on selling in your B2B prospecting emails. Instead, focus on how you can serve the customer and just try and get a conversation going. Once the prospect shows some interest, you can then schedule a call or a demo and progress the prospect through your sales pipeline.
3. Cold calling
Many successful businesses consider cold calling to be outdated or too aggressive. However, cold calling is still incredibly effective, and many of the top companies in the world still use this method to win new clients.
It is estimated that the success rate (converting a prospect to a warm lead) for cold calls is around 1% to 2%. From these warm leads, about 20% become customers. This may seem low, but when you have a team of salespeople all making 60 + calls a day, you can quickly generate huge amounts of business. For example, let's say you have 5 salespeople doing 40 cold calls a day in a month – you can expect them to generate up to 90 warm leads and convert 18 of those warm leads into new business.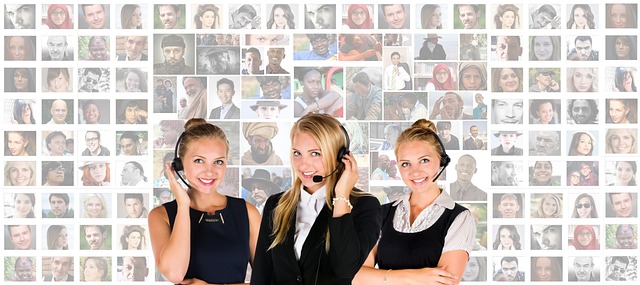 The secret to cold calling is getting in lots of reps. Cold calling is a number game. You need your salespeople to make thousands of calls and constantly refine their strategy. If you are employing a cold calling strategy, you also need to find the right type of salespeople. They need to genuinely enjoy the grind of calling and know how to control a conversation and create a connection with strangers over the phone.
Cold calling doesn't work in all industries but can be employed across multiple businesses and should not be dismissed as old-fashioned.
4. Twitter outreach
Did you know Twitter has over 400 million monthly active users? To successfully find and connect with prospects on Twitter, simply use the advanced search feature, and before you know it, you will be connected with more prospects than you can handle. For example, you can search by words, phrases, or hashtags. It won't be long until you find lots of users who are in your niche or could benefit from your products.
It is also a smart move to build your company's profile on the social media app. You should regularly publish your own content and share interesting posts. Also, spend the extra time to tweet back and forth with people in your industry. This is a great way to build brand visibility and be front and center in prospects' minds.
5. Quora
Quora is a massive answer platform where people ask questions on every topic imaginable, and users provide various answers. The easiest way to find prospects on Quora is to answer questions related to the industry or niche your business is in. Before long, you will be seen as an authority on Quora, and millions of people will see your answers.
To ensure you are successful on Quora, you should start by just focusing on giving the very best answers to a variety of questions related to your company's niche. Don't talk about your company or try to sell; just focus on information. Then as you need to build your authority, you can start messaging different users and start weaving your company into your Quora answers. This strategy is also highly effective on Reddit and similar message boards.
Final thoughts
The reason so many businesses fail to grow is that they can't reliably attract new clients, and this often happens because they have no B2B prospecting strategy. Luckily, prospecting is not that hard, and if you implement a number of the methods recommended, you can quickly win new clients.