How to find an outsource web development company?
Outsource web development niche is expanding with each passing day. Yes, you heard it right because unusual circumstances require dynamic moves to rule the world. The biggest aim of top companies is to earn profit by developing top strategies. Now brands are hiring professionals to grow their business. Moreover, we know that computers have taken the world down. One of the most significant advantages of this computer age is freelance work. It means that you can hire individuals or companies without forcing them to come to work. But before hiring anyone, it is vital to do proper research. So, let's start with the following. 
Tips for outsource web development :
If we look at the record, the global size of the outsourcing market was around $92.5 billion in 2019. However, the numbers are increasing because many companies prefer this working model. If we look at recent times, then COVID-19 further nourished this market. Above all, research shows that 71% of the companies prefer to outsource web development projects. We all know that outsourcing brings lots of benefits and enhances productivity and quality. Moreover, it's a great way to reduce the cost of production. But you can't enjoy the benefits without knowing the tips to find the best.
Make a roadmap for outsource web development: 
The roadmap is as crucial as finding a new business niche. We all know different tasks are associated with web development. So, before finalizing one company, prepare your roadmap. For instance, there are the following questions that you need to ask yourself.
What are the goals that you want to achieve?
Do you have the time frame for web development projects?
What is your budget?
Develop a list of initial questions for screening of outsourcing web development team
And pay attention to decide what type of quality you need.
If you don't answer these questions, then outsourcing web development could be a huge pain. Thus, take a minute to figure out the long-term roadmap and save your money by adopting outsourcing.
Prepare a list of top countries for outsourcing: 
It is a crucial task because it plays a vital role in outsourcing web development projects. So, here are the top countries that are perfect for finding outsourcing websites and companies.
| | |
| --- | --- |
| Country name | Associated benefit |
| Ukraine | Less labor cost, Web development rate is around $30-$60/hour, High expertise |
| India | Surplus labor, Low labor cost, Different time zones than the UK, USA, etc. |
| China | Diverse workforce, Highest population, Skilled workforce, Economical cost |
| Poland | Fastest emerging economy, Skilled developers, Less cost |
You can any of the above countries from the list. But the best recommendation is Ukraine due to its diverse workforce and mass population. According to the stats, around 50% of outsourcing web development companies or individuals are from India. So, keep an eye on all factors before making the decision.
Don't forget communication is the key: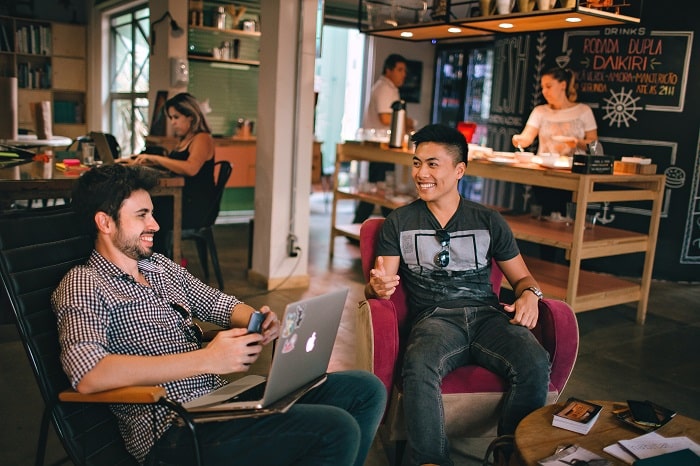 "The secret of a good team is good communication, and I hope you can manage that well."
I hope you have heard many times that communication is the key to success. So, interaction plays a vital role if you want to hire someone as an outsourcer. Thus, through communication, you can finalize a roadmap and long-term plan. Moreover, while deciding the terms, there would be small yet vital details that you shouldn't ignore. Thus, with little effort and the right team, you can improve the process. Apart from this, there are the following other factors that you should discuss before finalizing the contract.
Pay attention to different time zones.
Decide work schedule and responsibilities.
And discuss the controlling elements in outsourcing web development projects.
Moreover, it is vital to mention here the communication-friendly tools. You can use the following mediums for better communication.
| | | |
| --- | --- | --- |
| Dropbox | JIRA for project task management | Confluence |
| GitHub & GitLab for code management | Harvest for billing and time tracking | In the vision for checking of web design |
So, through excellent communication, you can take your projects to the next level. You can take the help of different top tools and software to track the performance.
Don't forget to ask questions: 
The other vital thing in any business is questioning. If you are a newbie, then there isn't any harm in asking questions. For instance, imagine the difficulties you can face in any project and then revolve your questions around that. Thus, ask straightforward questions and try to find the easiest way of getting the task done. I hope you don't want any surprise at the end, so you can kill it by asking questions. However, don't feel afraid by asking questions and speaking your mind. Above all, always remember that customer's input is a valuable resource to complete the task.
Hire a task manager: 
It is another pro-tip that helps a lot in finding and managing to outsource web development companies and individuals. The manager will make sure that everything is working in the perfect order. However, for this, they can take the help of the software and tools. The project manager keeps track of all outsourced projects and communicates with freelancers. Thus, they can efficiently deal with the problems during projects.
Start with small and then make a contract:
It is another golden tip that you should use before making a big decision. Thus, start with a small task that is relatively less important. Later, you can move towards big and important projects. In this way, you can judge the performance and decide the payment according to the skillset. However, it means that you should move slowly towards a milestone. Later, if everything suits, then make a contract with the company or individual.
Outsorce Web Development. Final Verdict
In the end, it's vital to mention that platforms like Clutch.co, Good firms, and Manifest are best to find outsourcing web development vendors. But check the portfolio, tech specialization, online reviews, and capabilities before finalizing. Later, you can make a list of the best available options and compare them with each other. Above all, before making the final choice collect as much information as possible and don't forget to take notes. On the other hand, you can plan the whole process by bringing online recommendations. As a result, the entire process wouldn't be too complex if you followed all the proper steps.