Smart Ways For Canadians To Save Money In A Digital World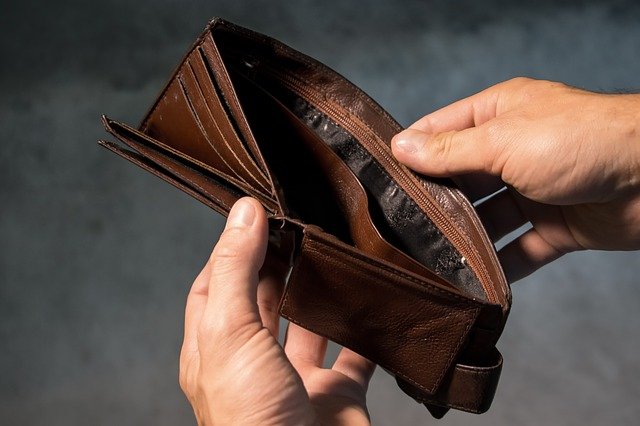 Most of us understand the importance of saving our money. Having money set aside for emergencies or for our retirement may not be as exciting as spending it all now, but you'll thank yourself in the future if you've been careful with your money. While many people can accept that saving money is going to be a huge benefit, understanding exactly how or where to save money is a different story altogether. One thing is for sure, stashing your cash under your bed or in a drawer is not safe or secure and will also only lose value over time due to inflation. To help you make a much better decision when it comes to saving your money, we've put together this extensive guide on smart ways for you, as a Canadian, to save money and potentially increase your wealth over time too.
Create A Budget To Save Money
Your first port of call when deciding on the best ways in which you can save your money is to figure out a detailed budget for you to follow and manage your income and savings. You can create this budget using a spreadsheet to automate calculations such as additions, deductions, and totals. You'll also be able to separate your budget into multiple sections dedicated to different things. You should include every income stream in your budget and be stringent with noting down every expense too so that your budget is as accurate as possible. Over time, there may be some discrepancies, but they should be minimal if you've done everything correctly.
Pay Yourself Before Bills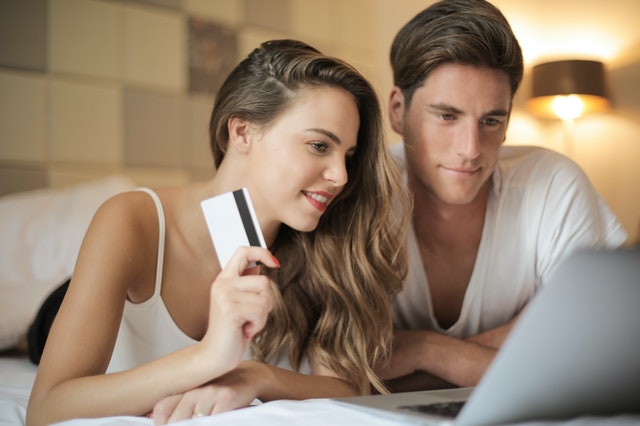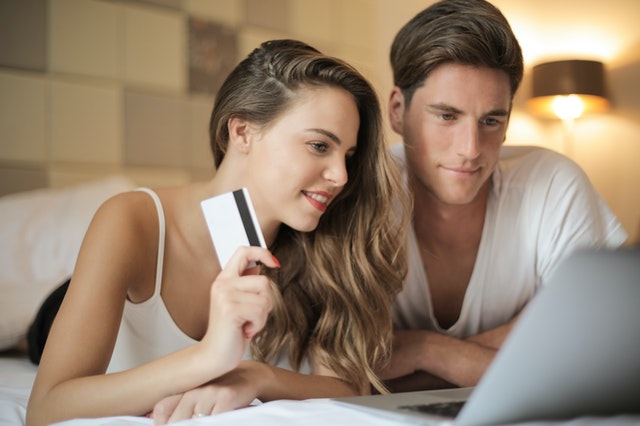 Logically, you'd expect that putting your bills money aside as soon as your pay stub comes in is the smartest idea. But actually, when you do this, you're less likely to be able to save anything once rent and bills have come out of your account. Instead, when you pay yourself first, you can set exactly what you want to save money and try to stick to it. If you then can't see how you'll pay all of your bills and other expenses, this will encourage you to cancel things that aren't necessary or cut back on excessive spending habits. When you instead aim to save the money that you have left at the end of the month, you are likely to be far more frivolous with that excess cash and be left with an amount that just doesn't feel worth saving in the end.
Set Up Auto Savings
Another way to get around this is by using savings apps or even automated saving services run by your bank account. Many online services now let you set how much you want to put away into savings each month, essentially enforcing those savings. There are also some mobile apps that will calculate how much you could afford to save money regularly by observing your overall spending habits and then automatically putting that money into your automated savings account. Automation is a great way to ensure you're putting money aside each month, as it can be easy to forget when doing this manually, and it removes the temptation to skip saving every now and again too.
Diversify Your Savings Accounts to Save Money
When putting your money away into savings, it can be tempting to put everything away into the same space. After all, this is a better way to show just how much you're saving, and this larger total can be more satisfying at the end of the day. However, it's true what they say about not putting all of your eggs into one basket. If you fail to diversify your savings, you may be tempted to withdraw money for certain things, essential or not. Then have nothing left over for other important things in the process.
For example, it's important to have money put aside for emergencies that you forget about entirely until it's truly needed. You'll then want a savings pot that you're able to dip into for major purchases that aren't necessarily important. And then, you should consider having an account specifically for saving for your future, such as retirement or even for a property.
Buy Stocks And Shares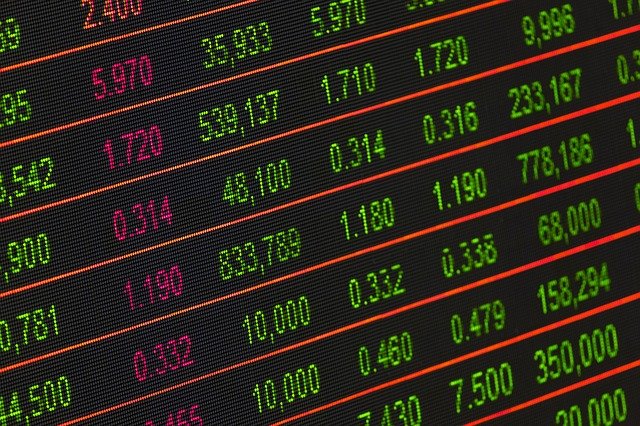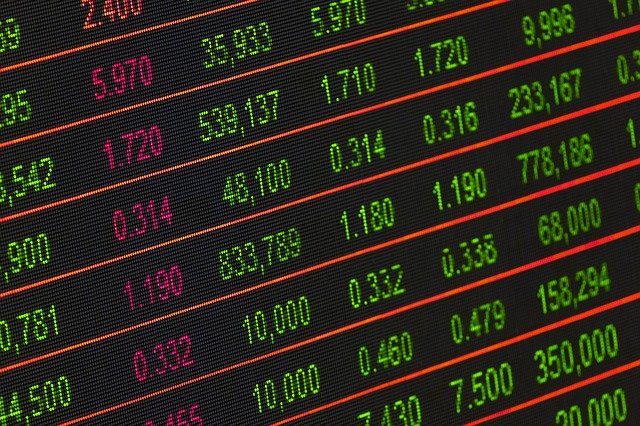 When it comes to finding more ways in which you can save money, it may be smart to look into potential investment opportunities in which you can put some of your savings into stocks and shares. Investing can be an intimidating idea for many people, but it doesn't have to be as confusing as it may seem. Today, investing is easier than ever with countless investment apps out there, essentially doing the work for you. On top of this, you could also look into getting a financial advisor to invest your savings if you've accrued a significant amount over the years.
These advisors will work with you to decide on the best course of action for investing your money and handle the complicated parts of it for you. It's important to note that investing is a higher risk than using a savings account, but it can be much more lucrative. While it may be possible for you to lose money when investing, it's just as likely for you to make money on your investments too.
Consider Investing In Cryptocurrency To Save Money
When investing, the smartest thing to do is diversify your entire portfolio instead of choosing one specific business or product to invest money in. This reduces your risk greatly of losing money and increases your chances of earning more as the value of certain stocks increases. Of course, the more of your money you put into one specific thing, the more or a return you'll get when the value goes up. A popular thing that many people have been investing in recently is cryptocurrency. While it might be even more intimidating than stocks due to the volatile marketplace, learning how to buy Bitcoin in Canada will help to alleviate those concerns and allow you to add this intriguing investment opportunity to your portfolio.
Choose A High-Interest Savings Account
Suppose you're not entirely sold on investing or just want to ensure that you have a much lower risk opportunity as part of your savings repertoire. In that case, you should look at putting some of your savings into a high-interest savings account. The trade-off for the higher interest you can earn by saving your money in these accounts is that they are much more restrictive regarding how much and when you can withdraw your money. There is no standard rate for a high-interest account. The market is highly competitive, with banks constantly trying to improve the attractiveness of their savings accounts with perks and benefits and higher interest rates. Shop around and find one that suits you before choosing the first one that you see.
Don't Put Cash In A Safety Deposit Box
This may be more secure compared to hiding your cash in your home, whether under the floorboards or in a safe, but it's still simply going to be gathering dust. Of course, it's perfectly reasonable to store valuables and items that won't lose their value in a safety deposit box. However, your money is only going to lose value as time goes on. Items such as precious metals, artwork, and antiques can all retain their value, however. Antiques and artwork may even increase in value over time and are actually common investments for people looking for new avenues of investment.
Use A Tax-Free Savings Account To Save Money
For Canadians, however, there is another option that is easily one of the most attractive choices. You'll have likely heard about the TFSA program by now, but if you haven't, in 2009, the Canadian government introduced the Tax-Free Savings Account to the public. It is available to anyone that has a valid social insurance number and is over the age of 18. We would recommend everyone has one of these if possible. It's a great way to build up your savings for large purchases in your life without being stung by the taxman.
However it's important to note that simply saving cash is actually the worst thing you can do with a TFSA. You can use these accounts for your investments. Allowing you to make substantially more money on your good investments due to not having to pay tax on them. You're able to put in up to $5.5k every year and don't have to pay any tax on interest or even when you withdraw the money. It's all yours to do with as you please.
Don't Save Using Your Bank Account
Using your standard bank account to save money is the same as using a safety deposit box, except that it's easier to access. In fact, the interest for most standard bank accounts and savings accounts is much lower than yearly inflation rates. Your primary bank account, which you use to purchase things, should be reserved for your expendable money, not your savings. Leaving money in here is simply a waste of potential. Instead, put that money into high-interest accounts or even investments as mentioned above to truly add some value to your savings.