How to Stay an Elegant Woman in Pandemic time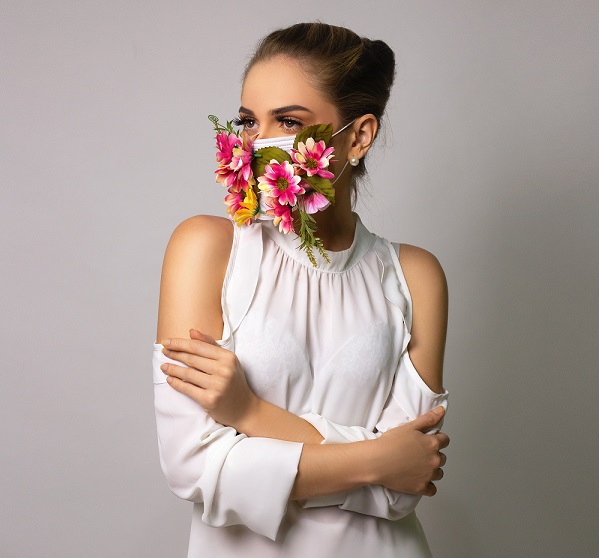 Definitely, in this pandemic time, worrying about what to wear to stay elegant woman is, however, out of fashion for many. It was more or less taking measures for self protection from the highly contagious virus; business and offices shut down, movement restricted and workers urged to work from home. People saw millions of reasons to cease to take pains in choosing their outfits: why do that if the workday is done in a home office regime and walking is reduced to going to the supermarket or pharmacy? If there is a common trait in the wardrobe today, it is mostly informality for many.
Despite those reasons, staying an elegant woman in pandemic time still matters as companies in the cities that are most affected by the pandemic forced their employees to telecommute, which does not mean that they work in their pajamas, even as they continue to work from home. On the contrary, it is necessary to adapt the wardrobe to these needs so we can dress well at all times.
Even in this pandemic time, the ideal way to stay an elegant woman remains to shower, wash and dress in comfortable clothes, with bright and cheerful colors that help maintain high self-esteem and face confinement in good spirits and as optimistic as possible. Undoubtedly, it is important to feel your best, look as elegant as possible, as it greatly contributes to our psychological well being.
Fashion has always been an accessible creative expression, but after spending more than a year inside our own homes, the future of dressing feels uncertain. We've swapped rigid jeans for trousers with elastic waistbands and heels for home slippers—will we ever want to put on actual clothing (or, at the very least, clothes that don't overtly cry "comfort!") again?
Tips To Stay Elegant Woman in Pandemic Time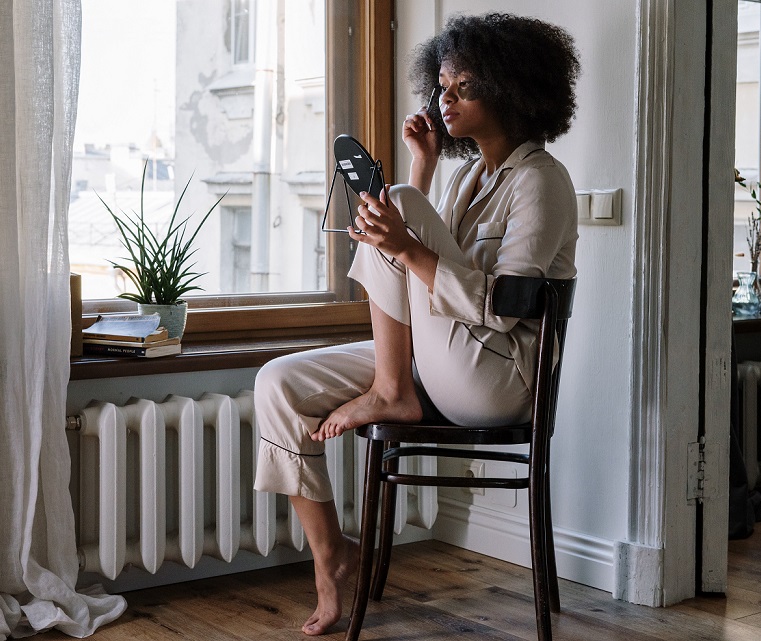 The image we portray in our daily appearance is always important and helps to maintain a good mood. Therefore, as work and stay with family and friends from home or still go out sometimes for brief shopping, it is important to dress stylishly. Some of the ways to do this include:
Comfortable And Colorful Designer Clothes:
The most common way to stay an elegant woman in pandemic time is to wear comfortable and colorful designer clothes. So, forget about your pajamas and slippers, even when you work from home and hack your life. Bring cotton garments to the fore that allows you to be comfortable and move freely, knowing that good looks can make you or people around you happy. Therefore, wide garments, loose-fitting sweatshirts with a pleasant touch that facilitates circulation will definitely make you look elegant; those with a waist that can be adjusted with a bow or cord are highly recommended.
As we emerge from our year of solitude, it's obvious as gin that the epidemic has altered us all — and our attire is just one more indication of that unplanned yet irrefutable metamorphosis. Dressing like a January 2020 persona when we re-enter society in mid-2021 has seemed like putting on a costume thus far. Old clothings is both constricting and dull. It's too difficult to stay an elegant woman in pandemic times. It's really too inconvenient. Therefore it stands to me that our wardrobe should change as well.
Take a look on the internet and you'll discover innumerable strangers perplexed about how to dress for their return to in-person employment (the consensus appears to be something a little less formal — perhaps a "jardigan"). When you go out on the town, you will notice that liveliness is on display. Bright colors, flowers, patterns, and huge silhouettes: After such a depressing year, it appears that everyone wants to dress cheerfully, to take up space, and to portray themselves as their real selves.
Look Simple and be Elegant In Fun T-Shirts:
To begin tailoring your wardrobe to stay an elegant woman in this pandemic time, take joggers or leggings out of the closet. Wear fun t-shirts, light-up sweatshirts, and patterned socks. However, it is better to wear sneakers or dancers. This will even make you look more attractive while putting on a face mask. Although t-shirts, sweatshirts, and tracksuits may be the most viable option, you can also opt for fluid pants and oversize shirts.
T-Shirts are a must-have in anyone's wardrobe. They're a wonderful option if you want to keep things low-key, but you can also glam them up! Also, did I mention how comfy these are? You don't even have to worry with buttons or hook-and-eye closures since you just toss them on over your head. Easy! But is it that simple, to be an elegant woman in the pandemic times? Trying to figure out what to wear yours with other than a decent pair of denim jeans. If you're looking for additional styling ideas, go no further than these celebrities and influencers who demonstrated how adaptable basic shirts can be.
Bet On Shoes:
A woman with nice shoes is never ugly, even when you wear a mask. With that in mind, you will not hesitate to put-on simple silhouettes with shoes that shine. Whether with heels or flats, the shoes must be of good quality. An elegant woman often walks out in an outfit that makes her look different; shoes are good options.
High heel, loafer, and other formal shoe sales have been declining for years, and analysts believe the epidemic has hastened their death. According to NPD, sales of men's and women's dress shoes fell by 70% in March and April.
Bet on an accessory:
It is no secret that it is the accessories that reveal an outfit. To improve your outfit and keep optimism, you can use nice accessories as the choice is wide; between jewelry, scarves, and leather goods. For example, beautiful hoops or a long golden necklace will definitely decorate a deep neckline. On the bag side, any look can be enhanced with a good quality leather model: purse, tote, satchel, etc. To get out shopping, just sprinkle your black or gray outfit with jewelry, a golden cuff, or a well-made watch over a turtleneck sweater or rings with a tailored jacket. On weekends, allow yourself to wear a brightly colored scarf with your jean- sneaker uniform.
Face masks are about to become required in a number of countries throughout the world. This is a wonderful opportunity to try out face masks as a fashion accent for our clothing.
Everyone should try to accessorize a little. What individuals wear tells us a lot about who they are. Adding accessories to your clothing makes it more interesting and helps you stand out in a crowd. Here's some suggestions on how to incorporate face masks into your attire, especially if you're wearing a stylish or patterned face mask.
Count on Timeless Pieces
Without making too much effort, it is possible to make an extremely simple elegant outfit with strong pieces. Starting with the black dress, which is sufficient in itself. Another essential to have in your wardrobe, a carbon jacket or a blazer, which will bring a chic touch to any jeans or skirt. There is nothing more elegant than a woman wearing a crisp shirt, slightly open at the neckline.
From a Chanel purse to a Burberry trench coat, there are some designer pieces that are worth investing in because of how frequently you will use them and how long they will be a staple in your wardrobe. It's worth discovering these pieces since they transcend beyond trends and can help you develop that sought capsule wardrobe full of easy-to-wear pieces that you'll enjoy for a lifetime.
Put on Soft makeup:
Even in the pandemic time, putting on soft make-up will make you look more elegant than you think. Or should you give up soft makeup, with a slight blush on the cheeks, a coat of mascara and lip gloss, even a stronger color to lift your spirits? You always have to be impeccable. Imagine how elegant you would look in soft make-up while on a videoconference.
Face masks are soon to be made mandatory in a number of nations throughout the world. This is an excellent chance to experiment with face masks as a fashion accessory for our apparel.
Everyone should try a little bit of accessorizing. What people dress reveals a lot about who they are. Adding accessories to your attire adds intrigue and allows you to stand out in a crowd. Here are some ideas on how to incorporate face masks into your outfit, especially if you're wearing a fashionable or patterned face mask.
Clear the face:
As the last ultimate weapon to put the odds in your favor, lift your hair up. What could be more elegant than a bun or a neat ponytail, high or low, to sublimate an outfit with elegance?
As the pandemic is transforming the way fashion is treated around the world, putting our outfit first remains a major priority of anyone who wants to stay an elegant woman in pandemic time. Therefore, a cheerful look, even at home, makes you a more attractive and elegant woman, contributing greatly to your psychological well-being.