Smart Outsourcing: The Digital Future of Business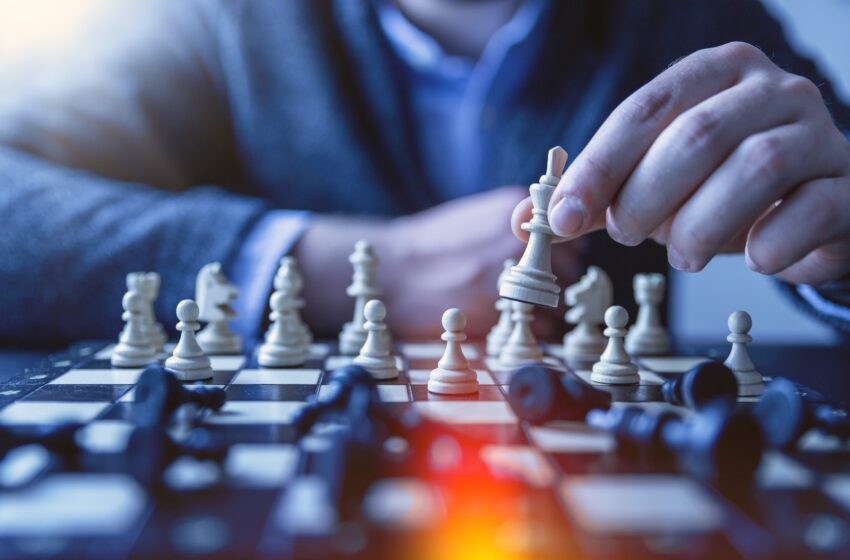 It's not wrong to name smart outsourcing when starting a safe yet successful business. There are many moving pieces in traditional companies, and you need to give attention to all. But with a spike in technology, we came to know a new path of hard work and determination. So, it's safe to say that the future of outsourcing is digital, and it's possible with the IT industry. Over the years, the practice of smart outsourcing has developed into what is now standard practice for most businesses. For medium to large-sized businesses, it is extremely rare for them to not outsource at least some of their business functions. Nowadays, businesses that want to improve their efficiency and grow to the next level can practice what is known as smart outsourcing.
What Is Smart Outsourcing?
Outsourcing builds upon the idea of obtaining goods or services from an outside source. The key difference is that outsourcing builds a strategic partnership between a business and an outsourcing partner. Smart outsourcing also takes advantage of technological advances to make outsourcing more efficient and beneficial for companies.
When a company practices smart outsourcing, outsourcing partners become a part of the core business. This means involving things like annual benchmarking, stricter agreements between partners, and even monthly oversight meetings. 
How Is Smart Outsourcing Shaping Modern Businesses?
There are a multitude of benefits for businesses that choose to practice outsourcing. First and foremost, it can increase overall efficiency within the business and cut down on unnecessary costs. The added measures of smart ensure that your outsourcing efforts are as efficient as they can be. Also, why would you have your business do something if someone else can bring you to the same outcome for a lower price?
If a business is working with multiple vendors, things can become somewhat complex. Outsourcing would consolidate into as few vendors as possible, thus making company operations slimmer.
IT Outsourcing
Last, and perhaps most important, outsourcing allows companies to deploy technology that can strengthen business segments. In our current day and age, we are going through the fourth industrial revolution. This involves the changing of traditional business practices, so they use smart technology. The problem is, some companies don't have technology as one of their core strengths, which puts them at risk of falling behind. Smart outsourcing allows these companies to keep up with the competition and the ever-changing business landscape.
According to HBR, many managers feel incapable of understanding IT and therefore cannot manage it. Companies that can take part in outsourcing of their technology can create a framework for their company that maximizes both flexibility and control over their organization. IT outsourcing will help large corporations the most significantly,but it will still do wonders for medium-sized companies who can benefit from technology.
How smart outsourcing is a future in the digital world?
In the early days, outsourcing remained restricted to works like data entry, payroll processing, and customer service operations. But today, it has become the face of many top organizations. If we look at the trends, global companies started outsourcing functions like IT, BPO, and healthcare research services to save costs. However, today, outsourcing isn't restricted to low-income jobs.
Innovative outsourcing trends for the future:
Global crisis and pandemics promoted outsourcing, and now it has become the face of many companies. So, it's all about "OUTSOURCE & SURVIVE" in the current situation. It comes with these future trends:
The outsourcing industry is now witnessing a change, and now the relationships are more standardized.
Cost pressure paved the way for outsourcing because the aim is to reduce operational expenses.
The outsourcing industry is flexible and has more scope for delivery
In traditional industry, the usage of raw materials and transportation costs were at their peak. So, we can keep it low due to smart outsourcing.
In the future, Latin America and Europe may grab the spot from India as the most outsourced nation.
Moreover, the industries will start moving to cheaper destinations like Ukraine, India. The main aim is to get the benefit from low labor costs. We can say smart and physical outsourcing is here to stay for longer, and it will flourish more.
Outsourcing practices: The points that are making it popular:
It is a concept that can divide people as some love it and some hate this trend. We know that everything comes with pros and cons, and it's indeed a cool thing where you can offer service from home. Apart from this, here are points that are making it popular with the masses:
Flexible working hours:
In recent times, everyone is after money, and employees cannot find work-life balance. So, in this situation, smart outsourcing works like fresh air that allows you to work on your terms. Experts conducted many surveys where people preferred working remotely and said they are more satisfied this way. Above all, many organizations witnessed increased productivity and employee satisfaction due to flexibility. 
Help in recovering from workers shortage:
The pandemic, economic reasons, and change in work conditions made many people quit their job or made a career chande . So, in this situation, organizations face a loss of skilled workers. But due to smart outsourcing, the gap has been filled. Now companies can hire anyone from anywhere, and it all happened with the help of technology. However, organizations are looking towards outsourcing as an opportunity to hire skilled staff from all over the world. Above all, it also helps in meeting the requirement of niche-specific staff. 
Contribute to growth:
Growth is crucial for businesses, but if your team isn't right then, you can experience pains. But with outsourcing, you can increase task efficiency by hiring skilled staff. Moreover, nowadays, many outsourcing firms are working that can start the project right away. But if you perform the same task in the office, it may take months and weeks to hire a good team. So, teaming up with a skilled third party is a good move in this situation. 
Smart outsourcing lane:
In smart outsourcing, we take the help of technologies like laptops, the internet, and apps to complete the tasks. If we look closely, people are now using digital means like AI, Robots, and software for task automation. So, the industry has come too far and taken control of change and data security in a new way. There isn't any dull moment if you are running a business. But strategies and innovativeness work like blood in business longevity and success. 
Tech Moths Verdict
As our world becomes more technologically advanced, so do the ways in which businesses operate. We should no longer think of outsourcing as simply sending some tasks to workers overseas. The reality is that businesses can leverage smart outsourcing techniques to improve their outlook and continue their organizational growth. Smart outsourcing leverages technology advances to improve outsourcing partnerships, maximizes flexibility and control through technology, and allows businesses to get the best results.