Talkspace online therapy app facing difficulties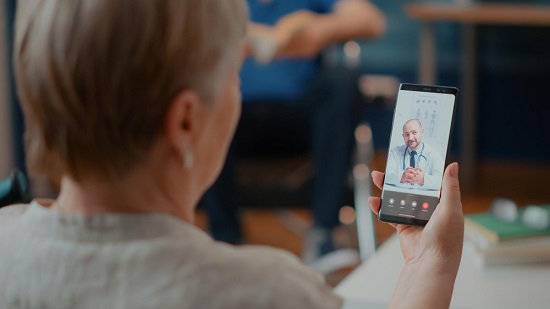 There are a number of good reasons why Talkspace has become a notable underperformer. While a 60%+ decline does seem potentially overwrought, other long-term concerns present a clear risk to the company's future revenue outlook.
So is this an investor issue? Former employees raised concerns way back in 2016 that the company doesn't adequately respect client privacy. These previous negative press and online reviews of Talkspace's services could be a factor even as Talkspace's website now indicates "60,000" users, down from "millions" which were posted earlier.
Despite year-on-year growth of active members, the figure of 60,300 indicated by Talkspace at the end of Q1-21 was surprising, especially for a company that prides itself in providing online therapy to as many as two million people.
Talkspace's problems first surfaced in October 2016 when an employee in a heart-breaking interview revealed that the company forced her to violate her professional and legal obligations in a case of child abuse.
Most licensed therapists in the states are liable to report cases of child abuse, neglect or endangerment to the appropriate enforcement agency, but thanks to Talkspace, it's policy of patient anonymity impedes the ability of the therapist to report a dangerous situation.
While Talkspace advertises itself as a "therapy for all" treatment app for service members with PTSD and other vulnerable populations, multiple therapists are refused access to patient information when attempting to report behavior that could pose a risk to child patients.
The question this raises is if an app is allowed to dictate how much the clinician can interact with their patient and control access to the client's record, then should it be considered just as a platform or a medical clinic that is subjected to stricter rules and guidelines?
After all, if the patient is anonymous to the therapist, who will be responsible for the safety not only of the patient, but for those around them as well.
While regulators have yet to sort out these issues, Talkspace's policies are not of much help either, especially when it comes to management and record keeping.
While the company projects itself as a medical provider, its terms of contract prove otherwise as the company acts like a platform by shrugging off its legal responsibilities of being a provider totally onto its workers.
The results can be confusing for the therapists of Talkspace and potentially dangerous for the patients. When The Verge spoke to two working therapists and five others who had quit the company, all of them described an atmosphere of disillusionment.
A therapy online provider placing a large emphasis on client retention at the expense of good therapists' well-being does not augur well for the company.
Further, all but one therapist expressed their collective concern that the company doesn't place much focus on the safety of the client. All spoke on conditions of anonymity, lest they face retaliation from Talkspace, as they are made to sign a non-disclosure statement, which puts them at risk of speaking out.
That said, the company has since made changes in its safety policy and how they treat its workers. Therapists linked these changes to Northwest Venture Partners being a managing partner on the Talkspace board.
When asked for comment by email, the then Talkspace co-founder Oren Frank, incorrectly alleged that The Verge was in conspiracy with a Forbes blogger to write critically about Talkspace. However, after detailed questions were asked by The Verge, Frank sent emails to its editorial staff threatening legal action.
The following days saw the CEO and his co-founder wife sending emails to all the therapists on their list, informing them not to talk to any journalist without prior permission and further warning them not to share internal documents.
The company began to keep a close watch on patient attrition and punished therapists with month long bans if patients started to leave, even though it was not due to the quality of work.
One therapist told The Verge it was like keeping people on, unless you want your next month's payment. You don't leave because you are a bad therapist, you leave if you are not good enough to retain your clients.
Therapists working at Talkspace have also reported sudden changes of pay. Mentors and senior clinicians not only stopped getting extra stipends for the extra work they put in, but their posts were eliminated altogether. Full time therapists who are that time used to get a monthly stipend of $1500, were also deprived of the same.
The changes happened without any warning, meaning therapists started getting only a fraction of their usual paycheck of July 2016, leaving a majority of them struggling to find a way to clear their bills. When people did not get paid for a month, they started to leave because of that.
When The Verge asked Owen why the changes were enforced by the company buried in a corner of a third page announcement in mid-June of 2016 which many therapists missed out on, Frank responded the change in pay structure was due to "User concerns".
Another memo followed a few days later citing that therapists who do not follow the rules requiring the use of a pre-written script to advertise video chats for clients would no longer be paid.
A former Talkspace therapist admitted to The Verge that nearly 30 therapists quit after the pay cut or were sent packing for complaining too much.
When one of the therapist's patients requested a transfer through the app to another matching therapist, the account of the former Talkspace therapist was locked out with no access to medical records.
This underscores the question again whether Talkspace considers itself as just a platform for therapists to communicate with patients, or a medical provider which hires personnel to run their online therapy clinic.
In the end, it was the patient who got a raw deal as they were never informed of the disengagement. In fact, many of them were left traumatized that they didn't get the chance to say even good-bye, something which left them really hurt and broken.
The ethical guidelines for ending therapy mentioned in the National Association of Social Workers caution a therapist for abandoning a client who is still in need, something which Talkspace completely ignored or just didn't care about.
Therapists and patients are not interchangeable parts and therapy trust can only be strengthened between two people. Some therapists even reported getting threatening calls from Talkspace's legal department.
In the end, we can only wish good luck to Talkspace in their mission of helping people overcome their mental health issues.