Real Ways to Make Friends as an Adult
Making friends as an adult can be not easy for everybody. We, humans, are social creatures by nature and need constant interaction with other people. Thus humans are always seeking to form a clique. There is always a thirst for befriending; likewise, people satiate the social side of human nature.
Real ways to make friends is easy as pie for kids.. Because kids are pure at heart, so they tend to make friends easily. While growing up, numerous changes happen, and the purity of the heart is somewhat defiled. Adults are mature and, to some extent, reticent. So making friends as an adult is quite a task which requires effort.
Making friends is an inevitable need because we need someone to share the bond. There are many ways, even for adults, to make friends. There are a few tips enlisted below to make friends at an adult age.
Be Social to Make Friends as an Adult
People have diverse nature. Some are shy and introverted, while some are rather expressive. In order to make friends, one needs to be social. Attend functions, go out on gatherings, and participate actively in social congregations to the extent you like. Being social will create opportunities to meet people and befriend them.
Empathy
Empathy is the essential element of friendship. When you become close to people, try helping them out by understanding their situations and circumstances. Feel the pain and understand their struggles. Try reaching out to them and make them feel that you truly share their sorrows.
Vulnerability in Adult age
After hanging out with people for some time, open up a bit about yourself. Make others feel that you trust them. Share your problems and difficulties with them. This will create a bond between you and them. They will also feel important, and thus, your bond will be strengthened. 
Commitments
Every relation stands on the ground of trust. When you make a promise, you are obliged to fulfill it. It gives the impression that you are a good person as well as a good friend. Fulfill the commitments you have made. Either it is some work you have promised or a meeting, always try to be on time. This will build up confidence in friendship.
Stay in touch with friends as an Adult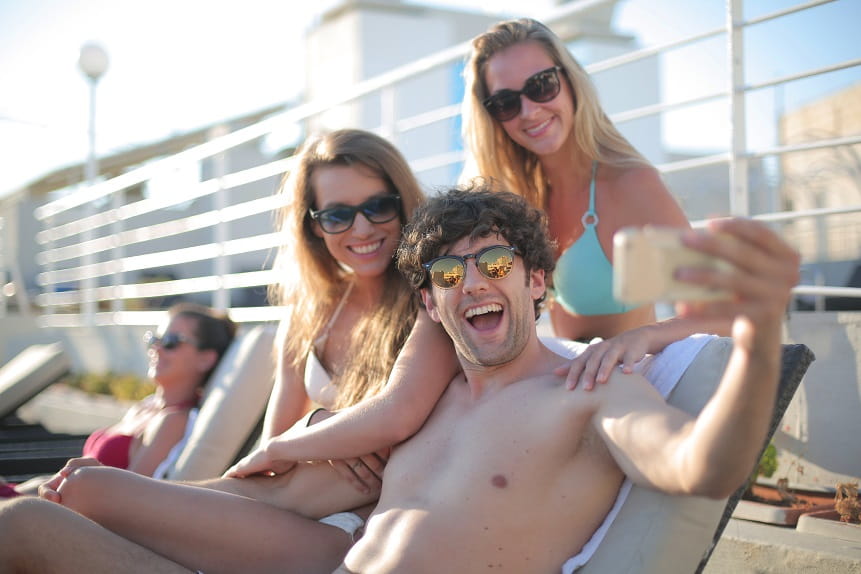 Good friends do not abandon their friends. When you find people likewise, try to be in touch with them. In this digital age, it is not difficult to keep in touch with people. Check up on them often. This will create a bridge that will lead to friendship.
Similar Interests
Try to find people who share your interests. It is the most effective way of making friends. It automatically generates a link between people. With similar likeness for things, you can find several ways to interact with others. And it boosts up chances of friendship.
Share and Celebrate to Make Friends as an Adult
Sharing happiness multiplies the happiness itself. Additionally, it creates affection for those you share your happiness with. Celebrate achievements, birthdays, festivals, and other occasions with friends or people you want to befriend. This will pave the way for you to make friends for a lifetime.