How to Stay an Elegant Women in Pandemic time
March 2, 2021
309

7 minutes read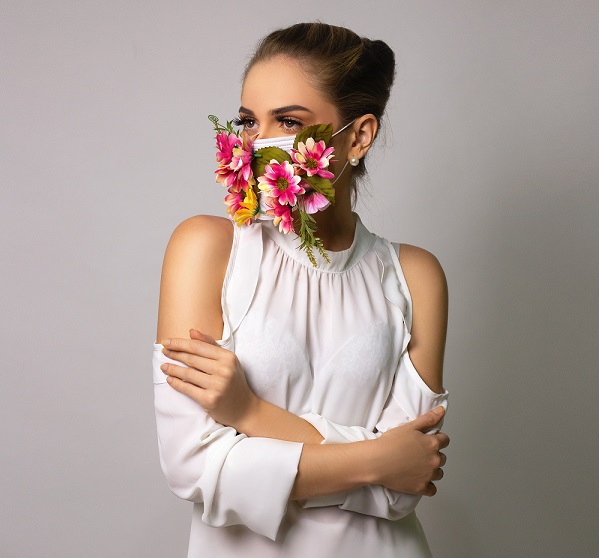 Definitely, in this pandemic time, worrying about what to wear to stay elegant women is, however, out of fashion for many. It was more or less taking measures for self protections from the highly contagious virus; business and offices shut down, movement restricted and workers urged to work from home. People saw millions of reasons to cease to take pains in choosing their outfits: why do that if the workday is done in a home office regime and walking is reduced to going to the supermarket or pharmacy? If there is a common trait in the wardrobe today, it is mostly informality for many.
Despite those reasons, staying an elegant women in pandemic time still matters as companies in the cities that are most affected by the pandemic forced their employees to telecommute, which does not mean that they work in their pajamas, even as they continue to work from home. On the contrary, it is necessary to adapt the wardrobe to these needs so we can dress well at all times.
Even in this pandemic time, the ideal way to stay an elegant women remains to shower, wash and dress in comfortable clothes, with bright and cheerful colors that help maintain high self-esteem and face confinement in good spirits and as optimistic as possible. Undoubtedly, it is important to feel your best, look as elegant as possible, as it greatly contributes to our psychological well being.
Tips To Stay Elegant Women in Pandemic Time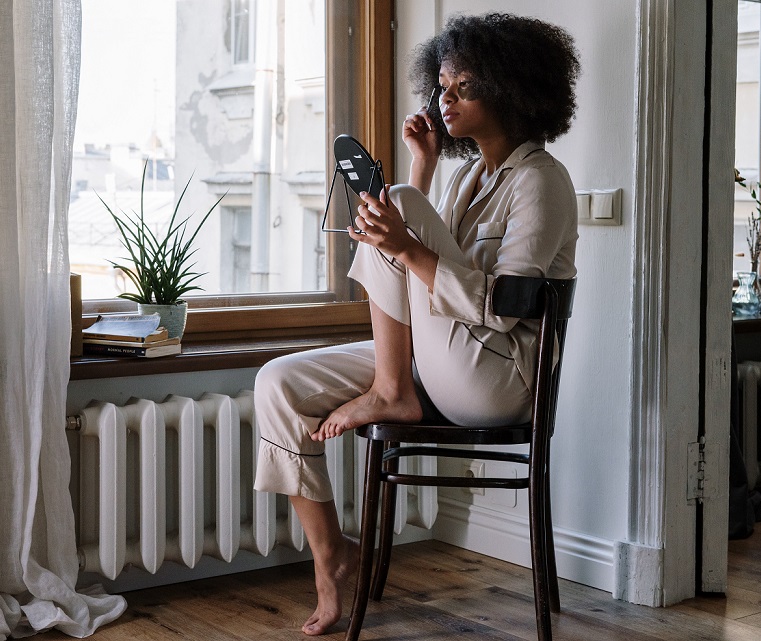 The image we portray in our daily appearance is always important and helps to maintain a good mood. Therefore, as work and stay with family and friends from home or still go out sometimes for brief shopping, it is important to dress stylishly. Some of the ways to do this include:
Comfortable And Colourful Designer Clothes: The most common way to stay an elegant women in pandemic time is to wear comfortable and colourful designer clothes. So, forget about your pajamas and slippers, even when you work from home and hack your life. Bring cotton garments to the fore that allows you to be comfortable and move freely, knowing that good looks can make you or people around happy. Therefore, wide garments, loose-fitting sweatshirts with a pleasant touch that facilitates circulation will definitely make you look elegant; those with a waist that can be adjusted with a bow or cord are highly recommended.
Look Simple and be Elegant In Fun T-Shirts:
To begin tailoring your wardrobe to stay an elegant women in this pandemic time, take joggers or leggings out of the closet. Wear fun t-shirts, light-up sweatshirts, and patterned socks. However, it is better to wear sneakers or dancers. This will even make you look more attractive while putting on a face mask. Although t-shirts, sweatshirts, and tracksuits may be the most viable option, you can also opt for fluid pants and oversize shirts.
Bet On Shoes: A women with nice shoes is never ugly, even when you wear a mask. With that in mind, you will not hesitate to put-on simple silhouettes with shoes that shine. Whether with heels or flats, the shoes must be of good quality. An elegant women often walks out in an outfit that makes her look different; shoes are good options.
Bet on an accessory: It is no secret that it is the accessories that reveal an outfit. To improve your outfit and keep optimism, you can use nice accessories as the choice is wide; between jewelry, scarves, and leather goods. For example, beautiful hoops or a long golden necklace will definitely decorate a deep neckline. On the bag side, any look can be enhanced with a good quality leather model: purse, tote, satchel, etc. To get out shopping, just sprinkle your black or gray outfit with jewelry, a golden cuff, or a well-made watch over a turtleneck sweater or rings with a tailored jacket. On weekends, allow yourself to wear a brightly coloured scarf with your jean- sneaker uniform.
Count on Timeless Pieces
Without making too much effort, it is possible to make an extremely simple elegant outfit with strong pieces. Starting with the black dress, which is sufficient in itself. Another essential to have in your wardrobe, a carbon jacket or a blazer, which will bring a chic touch to any jeans or skirt. There is nothing more elegant than a women wearing a crisp shirt, slightly open at the neckline.
Put on Soft makeup: Even in the pandemic time, putting on soft make-up will make you look more elegant than you think. Or should you give up soft makeups, with a slight blush on the cheeks, a coat of mascara and lip gloss, even a stronger colour to lift your spirits? You always have to be impeccable. Imagine how elegant you would look in soft make-up while on a videoconference.
Clear the face: As the last ultimate weapon to put the odds in your favor, lift your hair up. What could be more elegant than a bun or a neat ponytail, high or low, to sublimate an outfit with elegance?
As the pandemic is transforming the way fashion is treated around the world, putting our outfit first remains a major priority of anyone who wants to stay an elegant women in pandemic time. Therefore, a cheerful look, even at home makes you be a more attractive and elegant women, contributing greatly to your psychological well-being.