AWP Asiimov : Everything you should know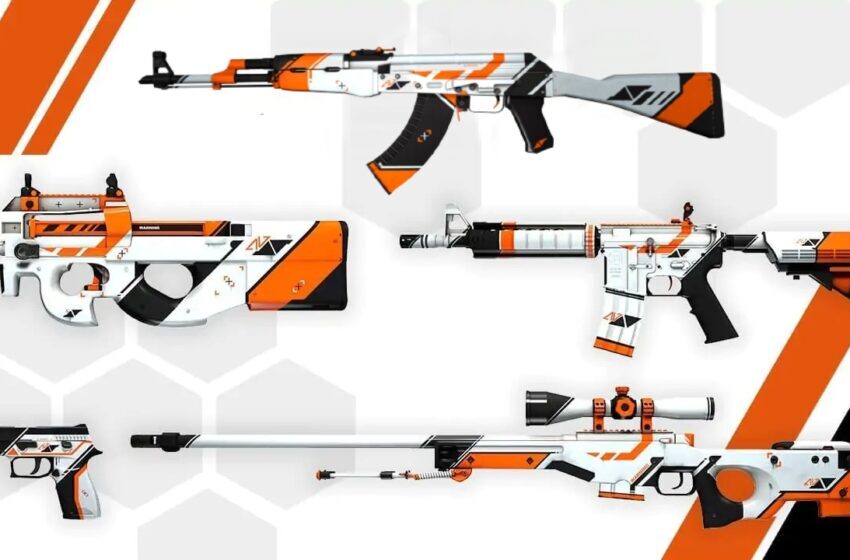 Isaac Asimov, the renowned American writer, is well-known for his numerous short novels and fantasy books. Throughout his life, he garnered international acclaim and several honorary degrees.
His literary legacy is clear, and several films based on his works have become international classics. To this day, Asimov's work may be found in literature, visual arts, and movies. One of the biggest testament to his legacy, though, is that CS:GO has a complete range of skins named after the great writer. The series presently has five skins: P90 | Asiimov, M4A4 | Asiimov, P250 | Asiimov, AWP Asiimov, and AK-47 | Asiimov.
The History of the Asiimov Skin Creation
The skin was introduced in the 2014 Phoenix case game, although its history dates back much further.
Chris Brown, the creator of the skin, began working on the Source SDK in 2013, after a CS:GO update named Arms Deal was released. In September 2013, he decided to share the skin's design on Reddit. However, following consumer dissatisfaction with a too simplistic design, Chris proceeded to develop a new, more engaging one. In mid-October, the developer produced a fresh version of the skin, and, interestingly, he also named his invention Asiimov.
After a short time, the creator uploaded the skin to the Steam workshop, where it was seen by Valve workers. Thus started the famous skin's history, which has already become an exquisite classic among CS:GO players.
More Information About Asiimov Skins!
The weapons of the Asiimov series have a simple sci-fi design. These components and patterns, as envisaged by the author, allow one to feel as though they were in the future. Overall, the creator of Coridium is a fascinating individual. He is one of the most sought-after skin makers — Valve took a lot of his work and continuously altered the titles, for example, AK-47 Anarchy became Neon Revolution. Many Asiimov skins are not available in Factory New (FN) quality, and the most popular and oldest models, AWP and M4A4, are often not even available in Minimal Wear (MW) condition.
So, how come shabby and not-so-bright skins are regarded as absolute masterpieces and adored by millions of players?
Times were different, and there were considerably fewer skins at the start of CS:GO. If an alternative could still be found on the M4A4, the AWP | Asiimov was deemed vital. It was a sign of prestige, coolness, and true sniper abilities. Despite the fact that it is just skin.
AWP | Asiimov had no competition until the introduction of AWP | Hyper Beast, which turned the eyes of gamers tired of minimalism and realism with its acid-bright palette and catchy pattern.
Aside from Factory New and Minimal Wear, the skin's Float Value varies from 0.18 to 1.00, making AWP | Asiimov is accessible in all conditions. In Field-Tested conditions, abrasions on the forearm and buttstock are the first indications of wear. The whole weapon's body has major abrasions and becomes considerably darker when wear levels are near to maximum. Unofficially known as Blacksiimov, it is a skin with a float value of 0.90 to 1.00 and is highly valued among gamers.
AWP | Blacksiimov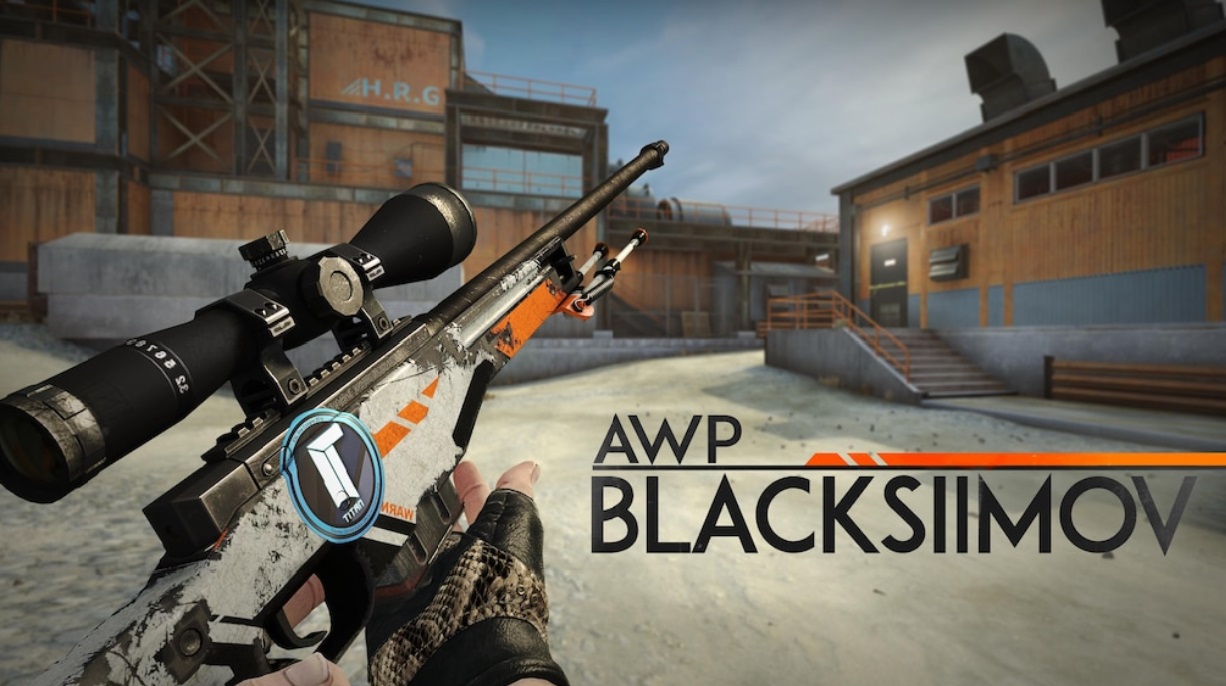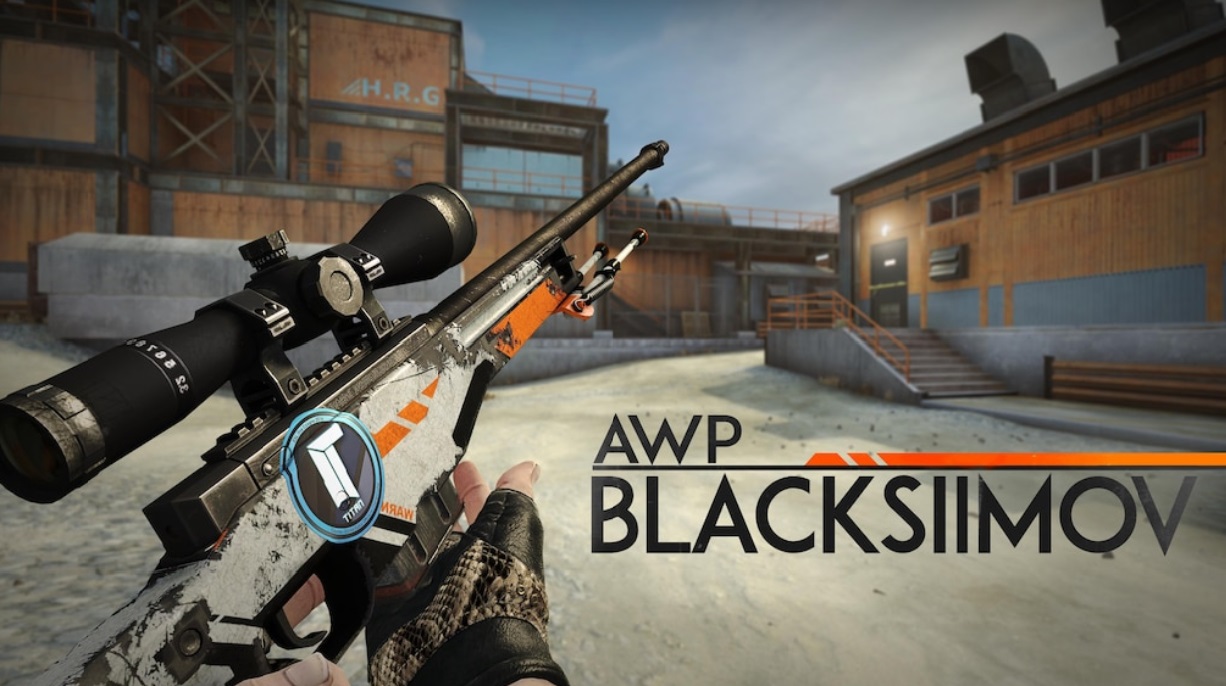 The Asiimov skin variation AWP | Blacksiimov is very uncommon and precious. The specific feature of this skin is that, although the pattern isn't random, the paint is faded in various ways. The greater the degree of wear, the more likely there will be no sign of paint left on the sight — this is AWP | Blacksiimov. Simultaneously, the longer the paint stays on the casing, the better.
Stickers
When it comes to AWP | Asiimov, any yellow or orange sticker will do, but some of the best are NAVI, Thug Life, Trick or Threat, and Splyce | MLG Columbus stickers.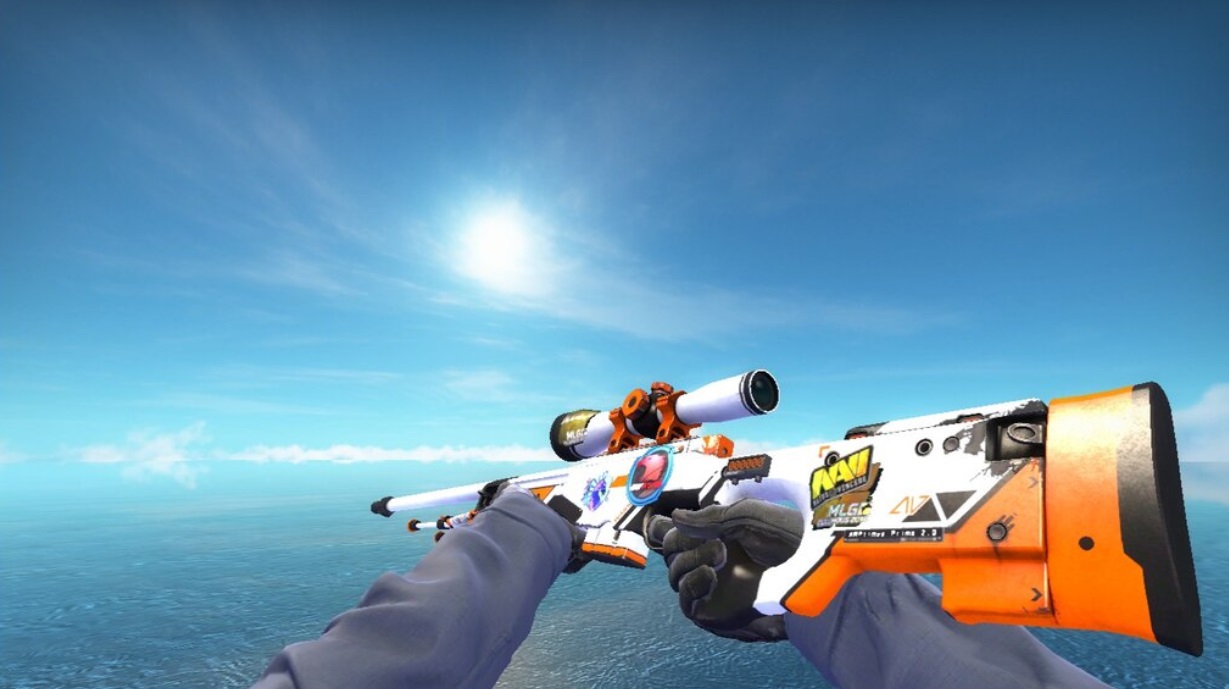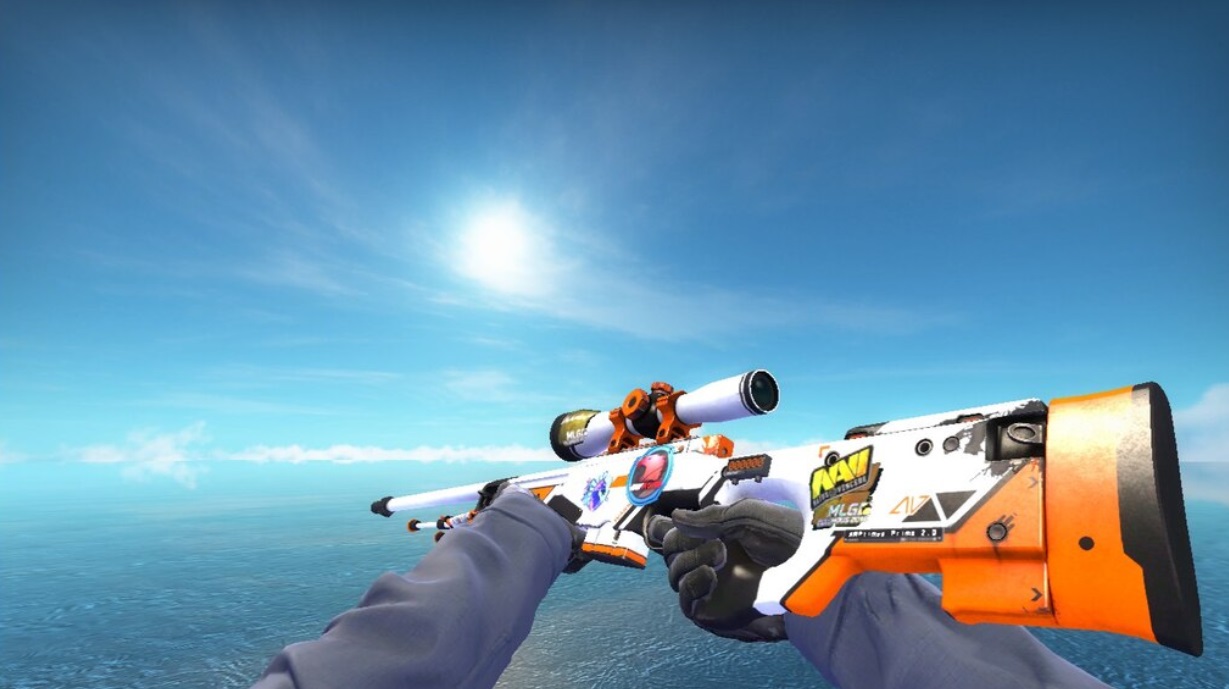 Is it Possible to Craft AWP | Asiimov?
Yes, there are several recipes for how to make such an AWP.
Buy 10 Nova | Antiques. The chance of getting it is 50–55%, but it's hard to know about the skin's quality.
The second option is to buy nine Nova | Antiques and one P90 | Trigon. The drop chance is slightly higher.
Some YouTubers and bloggers craft skins of varying quality but always use between five and eight Nova | Antiques. The chance of getting a skin is small, but it almost always pays the cost. Due to the possibility of such crafting, the price of Nova | Antiques have significantly increased.
One copy of this skin will cost you $5+. At the same time, remember that the drop chance is not higher than 65%. You risk getting AUG | Chameleon, which costs $15 even in the best quality. So it will be more profitable for you to just buy this skin.
Where Can I Get Asiimov Skins?
In fact, having an Asiimov skin is no longer a luxury, but rather a tribute to the classics. You can get this skin by opening cases or buying it on Steam or elsewhere. For example, on one of the most famous sites for selling skins, DMarket, any Asiimov skin can be bought from $40 to $400 (and this is already with stickers).
However, we can say that the peak popularity of skins named after Isaac Asimov has already passed. But this line of skins has become a legendary classic in its own way and is still popular among many players.