How Technology Improves Corporate Fundraising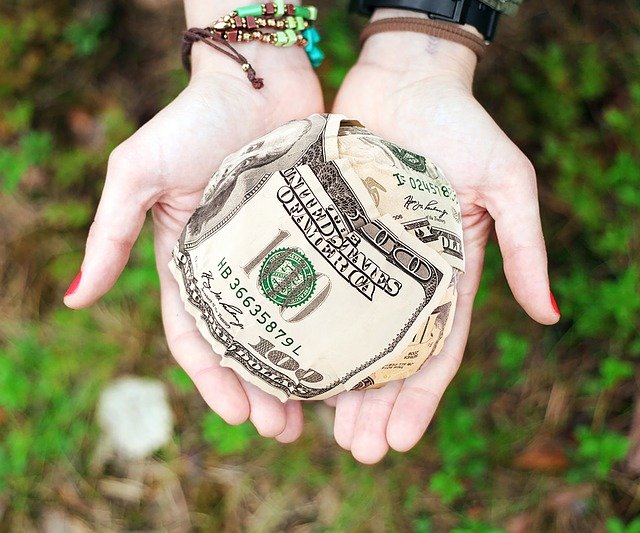 We use technology to make our lives easier and businesses use technology to automate tasks, reduce costs and improve their operations. When you think of companies using technology to enhance corporate fundraising efforts you probably think of nonprofits and startups that are struggling for funding. The truth is that every business can benefit from doing this, and in this article, we will look at exactly how.
Management Software Makes It Easy to Forge Donor Relationships
Businesses already use customer management software to forge relationships with their customers. They can do the same with donor management software that often comes with a corporate fundraising platform. Through the software, companies can thank their donors, tell them about upcoming campaigns and organize volunteer opportunities that benefit both donors and the company.
This software also makes it easy to manage data, allows campaign teams to collaborate better, and makes for better future campaigns. By forging these relationships and managing campaigns using this software, companies can make their campaigns more effective.
Mobile Apps Make Corporate Fundraising Easier
Digital banking is an inescapable part of the digital world we now live in. Part of digital banking is mobile apps that have made sending and receiving money easier than ever before. These apps can also be leveraged for corporate fundraising purposes. Companies only need to create accounts on these apps and start campaigns that urge donors to send contributions.
It has become much easier to do this with apps like Venmo. Although initially meant to help people send money to each other, Venmo fundraising has become a popular corporate fundraising option.
For corporations that do not want to receive donations to their accounts, they can add Venmo fundraising as an option on a giving platform like Givebutter. Givebutter gives you all the tools you need to raise funds for a business, nonprofit or political campaign. These tools help you meet fundraising goals while allowing you to manage your campaigns easily. The platform also lets you track Venmo fundraising and other types of campaigns no matter the donation sources you have enabled.
Automation Increases Efficiency
Apart from helping with donor relationships, technology can also make campaigns more efficient. Companies can use the same automation software they use for their campaigns to reach more donors and improve the efficiency of their campaigns.
Additionally, automation can save companies both time and money as they spend much less for every dollar of donation they get. These systems also need fewer people to operate and manage, saving companies even more money. A great example is using social media automation to schedule posts that encourage people to donate.
Reducing Costs Through Cloud-Based Infrastructure
Many companies now understand what cloud-based infrastructure entails and are taking advantage of it. Companies can use this infrastructure to manage corporate fundraising data and information as it is both scalable and flexible and can protect corporate fundraising and donation data. It also allows for collaboration between teams and helps enhance business continuity. Perhaps its two biggest advantages are that it is cost-effective and simple to implement and take advantage of.
Businesses that take advantage of cloud-based infrastructure can see reduced costs especially when it comes to the management, storage, and sorting of complex donor and campaign data.
Virtual Reality is a Huge Help
When it first came to the fore, people only thought about virtual reality as a gaming tool. Now people are finding more novel uses for it, and one of these uses is in corporate fundraising. Companies have used visual reality when hosting virtual fundraising to give their donors and guests a better over experience. The additional benefit of doing so is the building of an emotional connection between donors, campaigns, and businesses.
VR was especially useful during the pandemic, and many companies see its benefits even now. The most important things are giving your donors and visitors a great, immersive experience and following up with them after the campaign.
Companies with enough resources can invest in virtual reality as it can help them reach a wider audience and thus more donors.
Leverage Social Media for Donors
Social media is a potent tool for a lot of things, and it is also a great way to reach donors. Storytelling will be your biggest asset if you want to reach donors and social media gives you the tools, reach, and opportunity to put your story out there. You can create several posts or even videos to explain your mission and why you are raising funds. Talking to people at such a personal level can give you more success than just emailing them.
Ensure your team looks at the enterprise analytics to see what social media platforms perform best for your corporate fundraising efforts so you can focus on those.
Technology is an important tool, and it cannot be ignored when running a corporate fundraising campaign. It will help you reach more donors, manage your campaigns, and ultimately help increase donations.