What is Workation, and how does it Work? An Ultimate Guide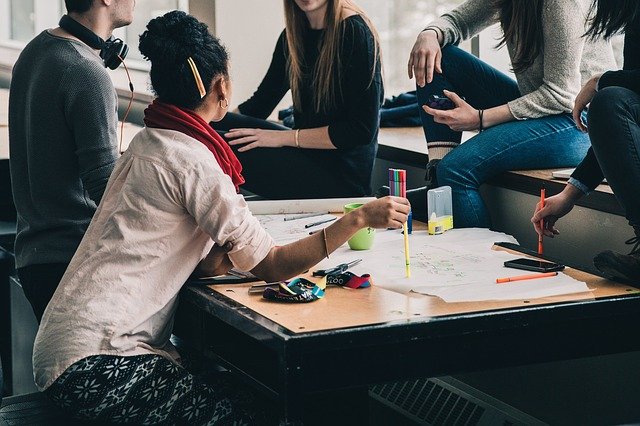 "Work + vacation = workation."
This is the simplest definition of the term workation. In the recent global pandemic of COVID, we saw different companies and employers were promoting work from home. But workation is a little different, and it makes the work fun. In simple words, it involves sightseeing and other fun activities while working. If you want to enjoy yourself while working, you should take advantage of this new remote work trend. But at first, let's start with the basic one:
What is workation? How does it work?
If we look at the word-to-word definition, then workation combines different things like work and vacation. It means you can set up an office from a beautiful vocational destination. If we look at the stats, then as per the booking survey, around 200,000 travelers made bookings. Thus, these bookings were for work, and these stats cover 37% of the population of 28 countries. Later, the ratio surged due to COVID, and bookings of hotels and staycations surged in that period. Moreover, the work structure of workation is informal, and it allows you to relax while working. We can use other terms like "WORKOLIDAY" or "Woliday." instead of workation.
Different types of workation:
Workation is becoming a new reality in this world that has branches. But you should know that all types of workation aren't identical. So, it comes in multiple forms, sizes, and shapes. If you surely want to learn more about this, then here is the detail: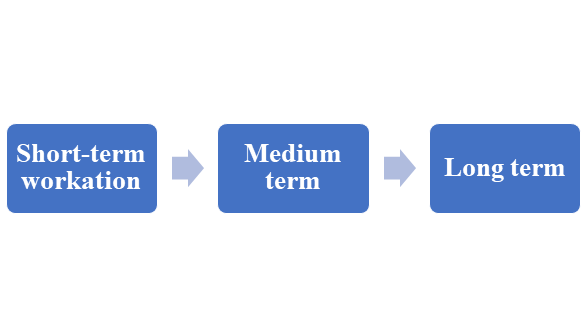 Short-term workation is a thing that only lasts for a few days. For instance, the time could be weekends, thrice a day, or midweek. So, people who take short term workation usually hire place near their house. In this way, they can quickly get there by using train or bus.
Medium-term workation lasts for a few weeks. In this type, you can rent the place a little far from your home.
Long-term workation is the topic that people are discussing the most nowadays. In this type, the employee temporarily relocates to another place. Moreover, you have the option of using a plane to get there because the destination could be far. Now many countries are offering remote work visas that have made the workation so easy. For instance, now you can easily travel from the USA to Fiji for remote work. Here is the list of those places that you can use for workation. 
| | | |
| --- | --- | --- |
| Anguilla | Norway | Spain |
| Portugal | Dubai | Croatia |
| Costa Rica | Cayman island | Georgia |
| Jamaica | Mexico | Germany |
It means many beautiful places around the world have opened their borders for remote workers. So, you only need to take advantage of this opportunity and increase your productivity by working from your favorite place. 
Things that you consider while deciding destination:
"Ensure that you have enough space to work freely. Ideally, it's better to go for a quiet and well-ventilated space."
Earlier we saw many beautiful countries have opened for workation. But before deciding the country, there are a few things that you shouldn't overlook. We know that everyone has different preferences. But here are standard things that should be there:
Select a place that is quite
Go for the destination with a low cost of living
Don't compromise on internet quality and service
Before finalizing any destination, consider the number of days that you are going to spend there.
Apart from this, it's vital to go through the visa requirements and other work-related commitments. In this way, you can easily access the destination without any inconvenience.
Top tips to make workation successful:
If you love traveling, then now it's possible even if you are working. Yes, workation made it possible, and COVID gave it more popularity. But if you are a newbie to this, then here are a few tips that will help to make it more interesting.
Plan your schedule successfully and carefully.
Switch off all digital devices when you aren't working because it can ruin your vocational time. 
Organize your workspace in a reasonable manner
Accompany yourself with all the right tools
Don't forget to consider time zones while working
Get a good WIFI
Above all, stay away from distractions while working. According to the research, people who stay away from distractions like social media increase their productivity up to 95%. So, these things look small but have a more significant impact on productivity.
What are the prospects of applying workation in your life?
I hope we all have heard a famous quote that says that a healthy body needs a perfect balance between work and play-related stuff. So, workation is providing us an ideal opportunity to create a balance between both things. Besides, there are things that you should know before getting into this. So, we start with the pros & cons: 
Enhance productivity: (Pros)
It is one of the most important things that you will be able to make more money. According to the studies, a healthy mind works positively. So, the place where you are living will help to keep the mind fresh and updated. Moreover, there are the following main things that help to keep productivity at a higher level:
At first, the mind works well when you don't have any work or home-related commitments. For instance, you don't need to worry about unannounced visits of friends and family.
Apart from this, ZERO distractions at work help you to be more productive. For instance, you don't need to deal with communication with peers and unnecessary interruptions.
Furthermore, the research has also proved that self-discipline and a fresh mind lead towards more productivity. Moreover, there are other benefits that you can by changing your working pattern and place.
| | |
| --- | --- |
| Increase creativity | Improve self-satisfaction |
| You can focus more on quality | It helps to keep you sane |
| Create a perfect work-life balance | Increase motivation |
| It helps to take inspiration from a different perspective | Increase overall well being |
| It is the best thing to enjoy many health benefits | Reduce human interaction |
If you are an employer and allow employees remote working, working with independent contractors, you are directly contributing to increased productivity. Apart from this, it has positive impacts on employee retention rate. 
Cost can pile up: (Cons)
One of the first disadvantages of workation is the cost. It's evident that if you are remotely working, then there are chances that living costs will go up. So, sometimes it could be a more significant challenge, and you will have to look forward to the solutions to sort this out. Apart from this, later you will have to deal with tax issues. For instance, if you are doing the job at a different place and living at a different one, it could create tax-related problems. You will have to pay taxes in both countries that can undoubtedly impact your fortune in a few cases. Moreover, there are a few other points that can affect this journey: 
| | |
| --- | --- |
| You will have to deal with work & visa permits | Personal issues |
| Language barriers | Away from home comforts |
| Work-life balance issues | Taxation & cost of living |
| You can face communication gap problems | |
So, if you want to do a successful workation then get useful information before making any decision. Thus, always plan before time and accompany yourself with the right tools. Above all, don't forget to select a work-friendly destination.
Tech Moths Conclusion:
In the end, it's vital to mention that proactive people plan. So, try to remain professional and decide things that go perfectly with your situation. But it's also the employer's responsibility to assist employees in taking remote working. These are small yet most significant things that have an impact and help in building a career. So, select a suitable place and plan a fun time along with work-related commitments. Thus, pack your bags for experiencing the best work-related activity. I know it's an excellent sight to see serene views while working on your laptop.