5 Remote Work Challenges and Ways to Overcome Them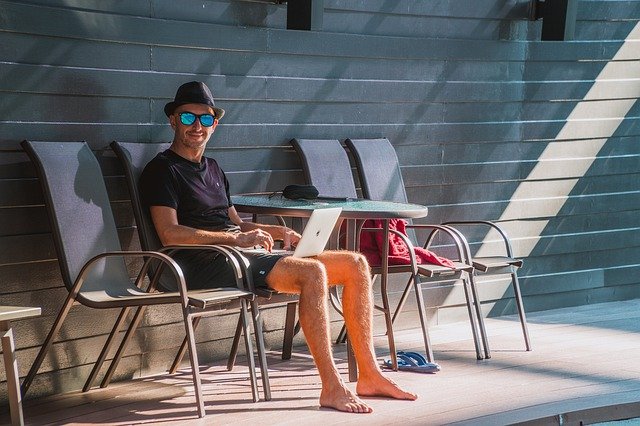 Most of the workforce is moving to a remote work environment to enjoy a perfect work-life balance. Remote working is a business revolution that comes with many perks and a lot of comforts; it brings along unique challenges as well.
So, if you are planning to switch to a remote work culture that gives you the freedom to manage your work your way or save the travel cost, there's more to it that you need to know so that you are ready to overcome every challenge that comes your way.
Managing projects solely
In a distributed workforce, you get very few chances to interact with your colleagues and managers, which can sometimes pose a challenge. You might find yourself stuck in a situation, but you have to manage everything alone so that you can meet the deadlines.
Even if you discuss it with your team, implementing the whole solution on your own and getting desired output seems problematic. This is common when you are working on a complex project. In this case, plan everything ahead and never wait till the last moment.
Encourage your team to use project management tools so that you can stay connected at every single phase of the project. Doing so will help you interact in real-time and discuss solutions for even more complicated problems seamlessly.
Tracking remote work & supervising tasks
When multiple users are working on the same project, keeping track of even the smallest tasks becomes difficult. If you are someone who is tracking coworkers' performance along with project-wide records, the situation becomes more intense.
To meet the deadlines, it is important to track the progress of every individual task. Make a to-do list and check what tasks are assigned to whom and that all the coworkers are working on their respective jobs.
Employing an automated to-do list planner makes sense, as when a task is done, you can update the list, which helps you to stay aligned with the progress status. This way, you can easily keep track of daily tasks no matter if they are small or complex ones.
Optimizing your computer for remote work
This is something that you need to do at your end, and you don't need to collaborate with others. When you are working remotely, you send and receive a dozen email messages daily with your coworkers.
Sometimes, you exchange different versions of the same file with a little change which adds hugely to the storage. Keeping track of the most recent file becomes a challenge, and you have to log in to your inbox to re-download the file.
When your storage starts to soar, your computer becomes sluggish. Take time to delete all the duplicate files, cache, and other similar items regularly. This will speed up your computer performance, leaving you enough space to store new data.
Building trust & confidence
You might face trust issues when working remotely as you cannot see what other people in your team are doing during their office hours. Some remote jobs give employees the flexibility to work at their convenience, while some operate on a shift basis.
In most cases, the employee may have never met before, yet they need to work on the same project, which sometimes leads to a lack of confidence. Apart from work-related tasks, there are many areas where establishing trust among the team is important.
Having casual team meetings once every month can make a huge difference. The coworkers will get a chance to understand each other, which will help them rely on each other in the long run. Make sure to maintain transparency at each level.
Maximize your work productivity
Maintaining higher productivity levels is difficult as it demands you to stay focused and consistent every single day. Delay one task, and it will influence the entire weekly workflow. So make sure to complete everything on time to avoid backlogs; it seems unrealistic, though.
In a remote business model environment, this is certainly the most complicated challenge to overcome. If you are falling behind the target, make sure to devote extra time, maybe on weekends, to complete all your pending tasks.
To maximize your productivity, schedule your workload by dividing your small and large goals evenly. You may also use automated productivity tools to become a successful remote worker and manage all your tasks in a timely manner.
The Conclusion
No matter how hard it gets, never sacrifice your breaks for the sake of completing your work on time. Regular breaks are important to ensure good health condition while you are working from home. Also, take a day off to spend time with your family or fulfill any personal commitments.